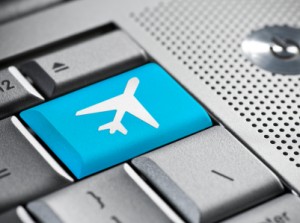 Technology as a business enabler has changed strategies for companies in nearly all sectors – travel included. CNME caught up with Trique Khatri, Senior Vice President at Cleartrip, to find out how localised businesses utilise technology in order to keep pace with the global superstars.
Cleartrip is a relatively new brand, birthed in India back in 2006 and focused directly on the Indian online travel market.
"Credit card penetration and internet penetration was really starting to pick up. So once we'd launched a platform which took advantage of this there was no looking back for us," says Khatri.
In order for Cleartrip to survive, Khatri says that his team couldn't rely on third party vendors and support companies, in that fashion the company made the decision to build its entire online platform internally and run the business as an IT company which sells a product, instead of acting as a reseller.
"IT is the reason we exist, it's the reason we run. Everything we offer is built internally by us and our IT team."
"As we began building our business we started to integrate with various airlines, low cost airlines and such. These all work on different booking platforms, so we built the expertise to work with all these platforms, this is vital to our business."
Once the platform had been successfully set up and Cleartrip began picking up travel trends, it started to branch out, which is when it made the decision to move here into the Middle East.
"Once we saw the scale rise in India, we saw a lot of transactions happening between there and here, so I began snooping around and seeing what was going on over here," Khatri recalls.
Cleartrip was set up and ready to launch in the Middle East by 2010. The key being that if Cleartrip could utilise its technology whilst localising its business it would become a force in the Middle East market by providing a reliable yet cutting edge service.
"The market here wasn't customised to meet the demands. We knew that if we could that then we'd have a good shot at some market share. It was just being dominated by the big players at that point."
Khatri recalls, it took a few months to get the site launched. Cleartrip wanted to understand what the requirements were so that it could implement the right technologies in order to make best use of the surge of low cost airlines operating in the region. The Middle East had a decent credit card base, he says, a very good debit card base too, but strangely, the Middle East is a region which is reluctant to make online transactions.
In which case, the company customised its service in order to accommodate these customers by implementing a holding tool which allowed customers to book online but then use an affiliation with UAE Exchange and pay by cash over one of its counters. Just one of the ways in which Cleartrip believes it is bringing its appeal to the region by concentrating on what it wants.
"However, we wanted to let our customers know that it was safe to make online transactions with us of course, I mean, we're an online platform, we're about making things quick and simple, which is a customer driven demand," says Khatri.
"For that reason we quickly acquired our PCISS (payment card industry security standard) certification. This let our customers know that we were up to regulations and serious about our service."
Since this, Cleartrip has launched its mobile site and Android, Apple and Windows app in India, planning on launching them in the Middle East soon. It's an area which the company believes it becoming big on. And as Khatri says, it's the major push for the next year.
"Mobility and tablet friendly sites and end-to-end transaction capabilities is our next big venture. This is the way people live and function these days, so our company needs to accommodate that."
"2% of our transactions are done through our mobile site, that's actually quite high, so we're pleased with the progress we're making in that space."
The advent of mobile technology has helped Cleartrip build its business in two regions and the next step for the travel company is to aim its focus towards Saudi Arabia.
"Tackling that market will be big for us, that's our next venture. We have to make sure it's an Arabic site, that's an important element in the localisation of our business. We have that capability now, we've recently launched our Arabic UAE site, so we're ready. It's just a matter of doing it now," Khatri says.
Cleartrip's online traffic has seen a 12 month 180% increase since December 2011, demonstrating good traction for Khatri's company
"The travel market size in the Middle East is $52bn, online is 16% of that. That's ridiculous. What a massive market to tap into."