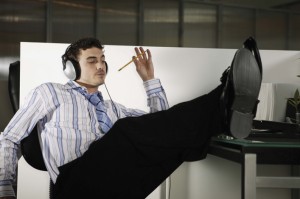 CIOs lament twenty – something techies who quit after a year
Louis Trebino, CIO and senior VP at the Harry Fox Agency (HFA), is experiencing significant turnover on his Web development team.
No sooner does he hire a Java programmer and train him in the company's music industry niche, than the programmer is recruited away for a higher salary.
IT staff turnover particularly among 20- and 30-somethings — is making it harder for Trebino to respond to HFA's changing business model as the music industry moves online.
"IT staff turnover is probably my most significant issue right now and has been for the past 12 to 15 months," Trebino says.
"It puts us in a really uncomfortable position to have this kind of turnover because knowledge keeps walking out the door. We invest in training people and bringing them up to speed to where they need to be, and boom they're gone. That has been my biggest struggle and concern of late," he adds.
Trebino isn't the only CIO finding it hard to retain younger IT professionals.
"They are looking for much more aggressive career development opportunities and the ability to learn new things quicker," says Lily Mok, VP at Gartner for CIO Research.
"Traditionally, it took two or three years for a person to move up into the next level in an organisation. They want to be on a faster track than that. They don't want to stay in one spot for more than 12 or 18 months," she adds.
"Even when CIOs promote 20- and 30-somethings, they often don't have loyalty to the organisation," Mok says.
"Don't expect them to stay with you 15 or 20 or 30 years.That's not going to happen," Mok says. "They will stay with you as long as they see certain things, including personal growth or personal value enhancement, whether that's financial reward or career aspirations. If nothing happens, they will leave after their first year of employment."
HFA's Trebino says that while his RPG and LANSA developers are seen to have been working with the company for a longer period (five to 15 years on average), "the company's Java developers have been here for less than a year." We have excessive turnover for my Web-based team. It's a younger workforce. They have different needs, different requirements and different desires than our slightly older workforce. I see them being much more transient. It's much more challenging to get the newer generation of folks interested in trying to understand the business and not just look at technology," he adds.
"The way our projects work, we bring in a developer to work on a module. These guys own a system from start to finish. To me, that's a great opportunity. You're getting to learn all the different pieces of something and you get to own something. But they're not always comfortable with the risk. I find more of a reluctance to jump in and figure something out, especially if they're inheriting somebody else's code. There have been a number of cases where we have had a system that runs into issues, bugs, defects or a major change requirement. We thought it would be a challenge for a developer to own it. But their first reaction is to want to scrap it and start over. There's a whole different mindset," Trebino adds.
"It's very interesting to me. Certainly, there's a different sense of expectation and entitlement. Often, younger people coming into the organisation believe they should be several pegs above where they are. Learning the ropes is not as interesting to them. The newer folks want us to provide them with immediate gratification," says Trebino.
Trebino says that his Java developers leave for a mix of reasons, from looking out for better opportunities with more flexibility and different responsibilities to a better pay grade.
Describing his outlook for IT staff turnover in 2012, Trebino says. "There's a bit more stability, but I don't think we'll see drastic changes unless our business were to change. The new folks coming in all have similar mindsets and drivers. One of our newest and strongest Java developers is actually not in that younger generation. He is much more eager to learn and explore, and he doesn't get frustrated as quickly. We're looking at how do we change our project assignments and change our application owners because we're not going to change the personality of the workforce."
"We now base projects on dual ownerships by teaming people up to look at our most key systems to make sure they are optimised. We're giving them latitude to create enhancements. We're trying to instill a different sense of ownership. They've got to take something that exists, but they don't have to live with it the way it exists. Secondly, we're working more closely with folks to determine their strengths and desires, and align them to the right systems. Third, as new developers come in, we are teaming them with a business partner to help them understand the impact of their system on the business. We're trying to get them more invested in the strategy. We're trying to engage them in where the company is going," Trebino explains.
With these efforts Trebino hopes to retain his IT staff in 2012. "The biggest point is to get them aware of and engaged in the new business opportunities here," he concludes.