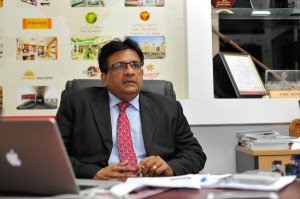 Background
International conglomerate Thumbay Group, headed by founder President Thumbay Moideen, has business in thirteen sectors, and owns and runs Gulf Medical University and it teaching hospital network. With a focus on medical education, healthcare and research, the quality of Internet within GMU is vitally important to a variety of aspects across the business. With a need to put a large amount of software online, Vignesh S. Unadkat, Director, IT and Promotions and Brigitha Kurian, IT Manager, Thumbay Group, looked to implement a robust network that could cope with the necessary patient and student demands. Thumbay Group management decided a comprehensive LAN solution was needed to boost the hospitals' overall operating performance.
Key Challenges
One of the group's most important needs was the transportation of a variety of digital high resolution images between the four hospitals. X-rays, computerised tomography (CT) scans and ultrasound images all had to move seamlessly across the business, and Unadkat says this was a huge "bandwidth eater". The new LAN network would therefore have to be of sufficient quality to support the transportation of this business-critical information.
In the same vein, the need to upgrade dated technology was another obstacle that had to be overcome. "A big problem we faced was that of our relatively old layer 2 switches," Unadkat says. "We needed LANs for managing the high volume of traffic that moves between hospitals, and different segmentation within the LAN to manage it. Nowadays, every aspect of the business uses the network; wires carry the entire business."
This tied in with perhaps the biggest problem that Unadkat and his team would have to face – alleviating the risk of network downtime. "No organisation can afford to have downtime on their network, least of all one who has people's safety – and lives – in its hands. The switching over time was minimal, so execution had to be precise and well-orchestrated."
Unadkat believes that GMU's geographical location in Ajman was yet another potential problem. With few elite vendors having offices in the northern Emirate, he feared that quick-fire support would be hard to come by. "In terms of getting instant support, being based in Ajman, service gets delayed," he says. "We have an in-house team, who we have had to rely on more in previous cases than support from the vendor themselves. I do believe that in Dubai things are easier in that respect, but we asked Huawei to train our staff beforehand."
Solution
In light of various technical concerns as well as the company's location, GMU underwent a rigorous evaluation process to determine which vendor would be best equipped to support them on their journey. With technology changing fast and new offerings always emerging, Unadkat says he used three key criteria to detemine that Huawei's offering was the right fit, "Before opting for a new technology, you have to consider the support you will receive, pricing, and of course, the technology provided," he says. "Huawei provided the best all-round option. We were given additional peace of mind by their five-year warranty."
GMU would go on to work closely with Huawei throughout the implementation. "It was not a normal vendor-customer relationship. They gave us the same feedback in terms of improving our network; they were always proactive in their attempts to assist us. They made the effort to train our staff, which has certainly made our lives easier."
Based on LAN, firewalls and Ethernet switches, the Huawei solution sought to reduce the hospital's network downtime and increase performance.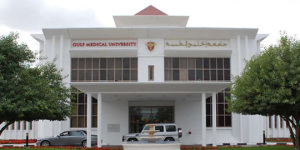 Customer Benefits
Following the implementation of the LAN – which was completed inside an impressive four months – the whole campus of GMU is now wireless. Patients can now be discharged from the hospital from the comfort of their beds. Hospital staff bring tablets to the rooms, where the patients can be electronically discharged. "This has had a huge effect on patient satisfaction," Unadkat says. "Not only that, but this greatly improves efficiency by saving the time it takes to prepare a patient for discharge. This frees up hospital staff so their time can be better spent helping other patients."
Tablets have been a key tool in making the most of the new LAN. They are also used for prescribing medicine, giving feedback in terms of nursing treatment and health report checking. All these capabilities have facilitated the work of staff, and improved patient experience. Unadkat believes this is just the beginning in terms of wireless services provided to patients and staff, "Nowadays patients demand the use of services like WhatsApp, and expats in particular expect the use of money services straight from the hospital," he says. "We are able to provide them, and this could be the start of a broad range of services we offer to patients."
The introduction of the LAN has also hugely benefitted the student population, who now have more comprehensive access to learning materials.
"From an end-user perspective, the speed of network applications is faster, and this obviously saves them time by accelerating their ability to complete tasks," Unadkat says. "Their demands in terms of their experience have been met, through the quality of the Internet, in particular throughout interactive student video tutorials, as well as other educational applications."
Unadkat's IT team has felt the benefits of having a centralised network monitoring system, allowing them to configure the network across all four hospitals. This means problems can be analysed from a single dashboard, ultimately allowing medical administrative staff the means to be more productive in their daily operations.
Looking forward, Unadkat says the implementation has equipped GMU for a future that will be dominated by technology. "In the long term we will be able to do business faster and better following the use of the Huawei solution," he says. "Every industry – healthcare especially – is now IT-enabled, and this is in line with our motto of 'Growth through innovation' – technology is an essential part of that philosophy. We will certainly look to Huawei again for future partnerships."