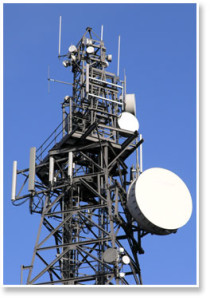 Mobile number portability (MNP) is a regulated facility that enables subscribers of publicly available telephone services (including mobile services) to change their service provider while keeping their telephone number.
The mobile portability program was introduced across the UAE in December 2013 as a consumer protection tool that would help improve quality of services and push competition to new levels in the mobile telephone industry.
The TRA has recently reported that 61,000 mobile number porting requests were received by both licensees since the official launch, and said the overwhelming response reflects the strong interest by subscribers in the services and the willingness to use a service that enables the switch from one provider to another whilst keeping their original phone number.
"The launch of the Mobile Number Portability service falls in line with the wider TRA strategy aimed at promoting strong competition between the country's two mobile services providers. This move will enhance the quality of services offered to consumers and in turn, drive levels of performance upwards," says H.E. Mohamed Nasser Al Ghanim, Director General of the TRA.
"The significant number of porting requests received reflects the real interest of UAE consumers in the MNP service. The TRA is responsible for monitoring the service mechanisms, ensuring all the necessary documents and information is submitted to complete the transition and ultimately, ensuring the switchover process runs as smoothly as possible," he added.
To date, more than 23,000 mobile numbers were ported out of the total requests, while many requests were resubmitted in order to obtain the required documents for the switchover.
Introduction of MNP in the UAE is expected to increase competition and act as a catalyst for them to improve quality of services. However, industry expects do not expect this to lead to a dramatic shift by subscribers to another, as quality of service and network coverage not significant differentiators in the UAE market, which is dominated pre-paid subscribers.
Will MNP force providers to concentrate on more competitive pricing and services? "History has shown that mobile number portability has a short term impact on pricing. However, it does prompt the market leading mobile operators to take steps to prevent churn," says Shalini Verma, Principal Analyst with Gartner.
There are many arguments for the introduction of MNP. "From a regulator's perspective, it will increase competition in the mobile market and ultimately result in better services and choices for consumers between two strong competitors (Etisalat and du).  It should also make the market more attractive for future investors. From an operator's perspective, it may be an opportunity to increase market share, offer new services and increase the loyalty of existing customers," says Chris Appleby, Head of Technology, Media and Telecommunications at Al Tamimi & Company.
These opportunities are driven by the knowledge that an operator's subscribers can more easily switch to another operator under MNP.  There is every incentive for operators to become more competitive in holding on to existing customers and attracting new ones.
From the consumer's perspective, MNP will lead to better value products, better quality solutions and eliminate previous problems such as losing the original number and needing to advise all contacts of a new mobile number, reprinting business cards and so on.
Number portability isn't without its hassles and can be a difficult technical solution for operators to introduce. "It requires close collaboration between regulators and operators on matters such as the technical architecture, guidelines on cost allocation, recovery, tariffs, rules for porting numbers and the ability for the solution to integrate with future technologies," says Appleby.
Porting mobile numbers in the UAE is a 'recipient-led' process.  This means that if a subscriber wants to change to a new operator, all they will need to do is contact the new operator.  That operator will then contact the old operator on behalf of the subscriber and make arrangements for the mobile number to be ported to the new operator's network.  This avoids the need for the subscriber to make contact with the original operator.
Appleby adds that in every case where MNP is introduced there is a debate about the "porting time", or the time it takes to switch over the number from one operator to another.  Regulators seek to keep this to a minimum, in some cases to a few hours, to give the greatest benefit to the consumer.  Such short turnaround times can be challenging for the operators and the MNP service provider (who typically will run the MNP system on behalf of the operators and the TRA), especially in dealing with surge periods such as weekends and evenings.
Will MNP help new entrants in the market? "I do not believe that mobile number portability will have a lasting positive impact on the entrants. It will however, provide pointers to the mobile operators that offer more value and quality of service as they will see less churn and perhaps a surge in subscriber numbers," says Verma.
According to GSMA Intelligence, only a quarter of developing markets have introduced MNP to date, while only a further 15% are known to implementing MNP in the future. This suggests that about 60% of regulators in the developing world have either decided against introducing MNP, or have made no progress to date.
"The impact of MNP in developing markets is linked to two factors: the time taken to port numbers and the fee charged to the subscriber to use the facility. The porting time after submission of request varies from as long as two weeks in some countries to just a few minutes in others," says Akanksha Sharma, Analyst, GSMA Intelligence.
Appleby expects the introduction of MNP in the UAE to increase customer "churn" (one operator losing customers to another operator) which, depending on the position of the particular operator, will either benefit it if it gains more customers, or will be detrimental if it loses customers to a competitor.
"In order to attract or keep customers, it is expected that operators will become more competitive by launching products at attractive prices and further developing their product offerings. Another factor which impacts operators is the cost of developing and maintaining a MNP system and the porting process.  Despite this cost, it is expected that the prices for mobile services will decrease," he adds.