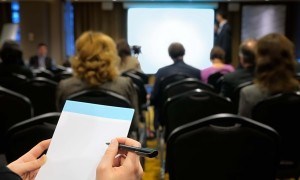 Training partners is imperative for a successful channel business. Reseller ME investigates how the channel goes about implementing these programmes and the roadblocks.
Training partners is a critical factor in the channel business. In order to scale and ensure that partners are delivering solutions, services and support, as per the brand promise, it is a necessary investment.
Often, however, a customer may not find the same level of enthusiasm from a partner when compared to the vendor. This is largely because of lack of initiatives from the vendor's side and lack of commitment from the partners' end.
Agreeing, Glen Ogden, Regional Sales Director Middle East, A10 Networks says, "If vendors are to scale their business, it means they must rely on partners to take customer meetings without being present."
This also means that customers should not feel that the brand and the partner, who they are dealing with, are two different entities. Partners represent the brand and for the customers, that should be a seamless experience. To achieve this, partner training programmes are vital.
Osama AlHaj-Eisa, Channel Director, Middle East & Turkey, Aruba Networks adds, "Without training programmes, the partner would not be capable of implementing the solution to the best of its potential. Also, insufficient knowledge may lead to a sub-standard implementation that will ultimately affect not just the partner but also the vendor's reputation."
Manju Mathew, Marketing Manager, StorIT Distribution is of the opinion that without formal training, "the partners will lack the skill set and motivation to sell and implement solutions and services and will also struggle to cover a larger customer base."
Another reason why partner training is critical in the region, AlHaj-Eisa says, is because most vendors and distributors follow the channel driven business model, which means they depend on partners in order to drive sales, provide services, carry out solution implementations and even provide after-sales support.
"If we didn't have a partner training programme in place, we would risk having someone else define the future of our industry," says Fadi Moubarak, Channel & Mid-Market Director MEA, India & Turkey, Avaya.
The fact that the channel cannot do without partner training programmes is apparent. But, even with this knowledge, training partners to the required level is still an issue in the industry. What might help here is educating partners on the significance of these programmes. For example, Moubarak says the training programmes that Avaya does wouldn't have been successful, had their partners not found it useful and valuable. It should benefit both parties involved, like a symbiotic relationship.
What's more is that training programmes help build the credibility of the channel. According to
Marcus Jewell, VP EMEA, Brocade Communications, certified channel partners instils confidence among the end-users. He explains, "A study conducted by Amazon Consulting recently, indicates that over 80 percent of end-users place more trust in the partner's advice when working with a solution provider that holds IT certifications and close to 80 percent are more likely to leverage the partner on other engagements."
And Jewell further says that the partners too feel motivated and builds a sense of loyalty, when they know that the vendor values the partnership enough to invest and conduct training sessions.
Some vendors treat these training programmes as seriously as educational degrees, a case in point would be Cisco. Meghan McCarthy, Regional Sales Manager, Partner Organisation and Commercial Segment, Cisco UAE says, "Our partners are receptive to being trained and educated through our channel partner programme, which offers certifications that are similar to academic degrees. These specialisations include prerequisites for becoming certified and knowledge of certain technologies."
The higher the level of certification, the more credentials and resources Cisco's partners need to meet the requirements, McCarthy adds.
If the programmes are designed in an innovative and relevant manner, partners are willing to participate, industry experts say, as they are keen to learn new technology and to keep themselves updated.
Jai Shankar, Senior Marketing Manager, Brother International couldn't agree more, "They are eager to undergo training because they know the positive impact it has on end users and their overall business. This is why we have faced no resistance in deploying training programmes."
However, Daniel Schmierer, ASVP, Middle East, Polycom says there could be certain instances of resistance. "If a partner is opportunistic and is approaching us with a short-term objective of responding to a specific RFP, then they are likely to resist training. Therefore, our strategy is very clear – we only sell through certified resellers. This means that they will have to invest in our training programme to become a Polycom certified partner," he explains.
Relevance is another key point to keep in mind when designing training programmes. Where are your partners located? Who are their target audience? What training can help them achieve their business objective in their area of specialisation, profitably?
Husam Abdul Hamid, Manager Channel Sales, North Africa & Pakistan, NetApp Gulf explains that the company tailors training programmes for its tier-one partners. He also adds, "We provide not only instructor-led trainings, but also hundreds of web training offers via our training portal. We also invite our partners to our annual technical conference, NetApp Insight, which takes place in a different European city every year."
Hamid further adds that NetApp provides training in four areas – sales, pre-sales, post-sales and support – that encompass the entire life cycle of its business.
"It is very important that the content of any training initiative be relevant to all attendees but also specific enough that it highlights the key features of how the technology will impact their business and that of the end user," points out Christian Assaf, Senior Sales Manager, Seagate.
Understanding how central training programmes are to the channel business, companies have also now increased their budgets considerably over the last few years. Although, how the budget is allocated might differ from company to company.
Yassine Zaied, EVP Sales Nexthink Middle East explains that their partner marketing budget is not exclusively dedicated to training, but also includes the infrastructure, to better support partners. "We have been very successful with our partners, but we can generate even more business together very quickly by enabling our partners through additional resources and joint business development."
For Khwaja Saifuddin, Senior Sales Director India, Middle East, Africa and Turkey, WD, the company's training sessions are planned only once all the regional stakeholders have aligned and have identified initial opportunities to run training sessions. "This happens at the start of the quarter and if there is a need for further training outside of the originally planned activities, it is undertaken. We don't just allocate a fixed amount every quarter," he says.
Each company should define its training goals and devise a programme that not only enables its partners but also creates the zeal for them to participate. At the end of the day, it shouldn't be something the partners feel compelled to attend instead they should want to participate.
After all, as Taj El Khayat, General Manager, MENA, Riverbed Technology puts it, "Ultimately, the success of training programmes is realised only when our channel partners understand the positioning of our solutions in exactly the way we see it."