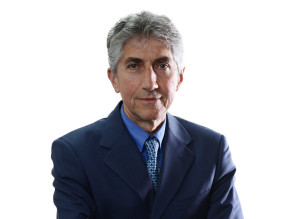 Reseller ME sits down with Fayez Ibbini, Founder and Managing Director, Alpha Data, to learn about market trends and what the company has in store for 2015. 
The business of systems integration has slowly evolved over the years. Essentially, it involves assisting customers in deploying IT projects to enable a more efficient way of doing business or automating processes and operations through technological innovations. An SI is a critical component for both customers and vendors. Today we observe technologies advancing at a fast pace and the role of SIs is no longer to simply deploy solutions but also be a consultant to their customers. They need to be able to embrace the emerging technologies trending in the market and devise future-proof solutions for their customers.
Alpha Data, more than three decades old, has witnessed the transformation of the market over the years. In 2014, the company saw the beginning of the transition from all technologies involved in the IT business to what it terms as the 'new waves' of technology.
Drawing parallel from the sea, where every seventh wave is the most powerful one, Fayez Ibbini, Managing Director, Alpha Data, says, even in terms of technology the company is now embarking on the seventh wave. "The first wave took place in the early 80s with PC computing, which we took advantage of, being in the main frame business back then," explains Ibbini. "The next wave was networks, however it was networking only within a company. The market soon realised that this was not sufficient and soon we were upon the third wave, which was the advent of the Internet. Although it existed long before we named it, cloud was the fourth one which brought in the next wave of mobility. Each wave was critical for the formation of the next one. The sixth wave is Big Data and analytics, which now brings us to the big seventh wave – Internet of Things.
"IoT is what will get everyone busy for the next few years. Whoever is planning to optimise opportunities present here, must take into account, the four pillars of the 'tsunami' – Big Data, cloud, mobility and security. Without these, there cannot be IoT."
The company's business focus for 2015, needless to say, will be around these four pillars.
For instance, it is in the process of setting up its cloud centre, so that it can provide cloud services on Big Data and security. He adds, "Our focus on the four pillars is forward-looking and will probably still represent a very small piece of our business. But it is growing exponentially, therefore it is only a matter of time before it will start equating or becoming better than the historical business."
2014 was a healthy year for the SI, having bagged several large long-term projects, the results of which will materialise this year or the next.
Ibbini says, "While we did see Big Data, mobility, security and cloud projects taking off in 2014, we are expecting a much larger growth in the coming years. Globally, we have seen these technologies maturing but in the UAE, they are off to a slow start."
Despite that, 2014 was a strong year for the company and saw a good amount of business coming from both Dubai and Abu Dhabi.
"Our track record of working on large-scale projects with organisations such as Presidential Palace in Abu Dhabi reinforces our customers' faith in us," he says. "It is important to get the performance, delivery and the security of the company right, as we are also doing sensitive installations. When a client keeps coming back with new requirements and additions, you can tell that the customer is happy with you."
The majority of the SI's business in Dubai tends to be small to medium projects. Larger projects are beginning to come in, especially as the city is gearing up for Expo 2020. Recently, the company has also begun operations in Qatar. "We are beginning to see an uptake in this market; there is a lot of promise here," Ibbini says. "But Qatar is still busy doing the basic infrastructure, therefore our role comes at a later stage. The country is currently in the midst of preparing its infrastructure for the 2022 World Cup. Right now, they are doing the civil work and when they begin doing electromechanical work, which is usually phase two or three, that's when we enter the picture."
The company is particular about entering a market only if they can bring in the required value. Although Saudi Arabia has been on its radar for a while now, it will set shop only after in-depth market assessment. As per Ibbini, if everything goes according to plans, we will see the SI opening an office in KSA by the end of this year, or in 2016. "It will not be smart to ignore the Saudi market as it is a large one. But we have specific criteria by which we decide to enter the market. When the time is right, you will see us there, and that should be most probably this year or next year."
Alpha Data's challenges are similar to what the industry is grappling with today. "Acquiring the right talent and maintaining it is the number one challenge," says Ibbini. "The only way to overcome this is by making the office culture attractive enough for people to stay on board. And this shouldn't be just about salaries. The whole offering has to be appealing enough for the employees to continue with us. Having taken this issue seriously, I believe we are good at it as our turnover is still pretty low."
While another challenge the market is dealing with is the significant decline in hardware sales that we have observed recently, the SI says, "Surprisingly we have been able to make enough margins from hardware. Maybe not from strictly the box business, but on the complete offering. Today the customers do not simply want the box, they also pay special attention to logistics, delivery and support as well. They are paying a bit extra to get all of this.
"Therefore, yes, margins can be made, but only if this approach is taken. We have never really been just on the box itself and this has worked to our advantage. Services has always been a critical part of what we do."
The SI also has made it a point to bring down its previous multiple divisions to just two business units – products and services. "These two divisions collaborate tightly," he says.
Going forward, we will see the SI continuing to "rationalise the organisation and operations. We discovered that the ongoing business still has to happen but it can happen more efficiently at a much lower cost. This is what we will work towards this year," he adds.