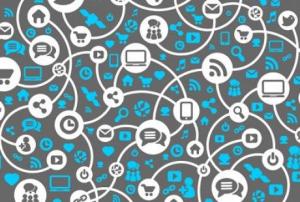 Rabih Dabboussi, General Manager, Cisco UAE, discusses some of key the technology trends that will drive growth and will impact and deliver country transformation in 2015.
The Internet of Everything (IoE) era continues to make rapid progress in enhancing lives around the world, with the Middle East being no exception.
The IoE era will enable a profound level of collaboration that will change the way we think, the speed at which we invent, how we connect and share information, and the extent to which we can sustain our environment.  Now is the time to prepare for the upturn, to take the bold steps necessary to enable a new economy built on innovation, collaboration, operational excellence and sustainability.  If we continue to invest in the future, the implications are transformational – we will have a more secure world, with strong economies, job growth, education and healthcare, as well as the ability to deliver on new energy efficient technologies that will allow our global community to thrive.
Middle East countries, and especially the GCC, are primed to leverage the IoE to become leaders in business innovation, thanks to strong broadband network infrastructure, rapid uptake of mobile devices, visionary leadership, and network readiness.
The UAE ranked an impressive No. 24 out of 148 countries in the World Economic Forum's Networked Readiness Index 2014, which measures market conditions and the state of connectivity around the world.
Cloud Computing
Once only an industry buzzword, cloud computing has moved into the technological fore as the key way for Middle East organisations to virtualise their physical IT infrastructure.
Worldwide, we foresee strong growth of cloud traffic, cloud workloads, and cloud storage.
Global data centre traffic will nearly triple, with cloud representing 76 percent of total data centre traffic. By 2018, half of the world's population will have residential Internet access, and more than half of those users' (53 percent) content will be supported by personal cloud storage services.
The Middle East and Africa is set to post the world's highest cloud traffic growth rate, increasing more than eight-fold from 31 exabytes in 2013 to 262 exabytes in 2018, according to our Cisco Global Cloud Index (2013 – 2018). MEA will also post the world's second-highest cloud data centre workloads growth at 39 percent CAGR, behind only the Asia Pacific region.
In the Middle East, all sorts of online services like virtual offices, connected education, and advanced healthcare techniques are all moving to mobile apps, whose data will be stored on the cloud.
While this creates enormous opportunities for business innovation and growth, CIOs cannot sit back and let the cloud come to them – they need to prepare for increasing cloud workloads by virtualising their servers to create secure cloud environments.
Big Data
The massive increase in cloud and data centre traffic in the Middle East is leading to exponentially more and different kinds of data generated by people, objects, and mobile devices connected to the Internet.
Middle East organisations are eager to capture, manage, and analyse Big Data to drive new insights into business processes and customer insights.
Smart Cities across the region are connecting millions of sensors in everyday objects to Wi-Fi networks, generating data that can be used for a wide range of services – including locating the nearest taxi, tracking air quality, and identifying trends in crime and healthcare of citizens.
Organisations can use Big Data to analyse customers' online purchasing histories to target new products, track shipments that identify ways to enhance increasingly global supply chains, and identify geographic trends in customer purchases.
For organisations to leverage Big Data, we recommend a three-step process: identify the data and its business need, define the data they want to collect, and most importantly – figure out how the data will be incorporated back into the business. Then organisations can identify the ICT infrastructure needed to facilitate data collection.
Already we're helping Middle East businesses to deploy business intelligence data mining and analytics that will manage and extract value from the Big Data.
Mobility
Thanks to technology advancements and lower costs, the number of mobile-connected devices is set to exceed the world's population by the end of 2014, according to our Visual Networking Index: Global Mobile Data Traffic Forecast Update, 2013–2018.
With a tech-savvy youth and increasingly mobile workforces, the MEA is set to post the world's-fastest mobile data traffic growth rate, increasing 14-fold from 2013 to 2018.
From the workplace to school and home, mobile devices and their mobile apps have become an essential part of our everyday lives – from collaborating on projects, communicating with friends and family, all the while serving as the 'third screen' for broadcast content.
As a result, MEA is set to post world's highest-growth rate of IPv6-capable smartphones and tablets, growing from 133 million in 2013 to almost 598 million in 2018. Wearables like watches, glasses, and fitness trackers are set to post strong growth from more than 712,000 in 2013 to 7.95 million in 2018.
At the same time, existing mobile networks are being strained to capacity – meaning service providers will need to innovate their networks to support the next wave of mobile-led innovation.
Already two countries in the region are leading the next wave of mobile broadband, as Qatar and Oman rank in the top countries in the world for leading mobile network performance, according to our Global Cloud Index (2013 – 2018).
Security
Total global threat alerts increased 14 percent year-on-year from 2012 to 2013, their highest-ever level, according to our 2014 Annual Security Report.
Cybercriminals are increasingly attacking Internet infrastructure rather than computers or devices, with password and credential theft, hidden-in-plain-sight infiltrations, and breaching and stealing data. Weak links like outdated software, bad code, abandoned digital properties, or user errors expand vulnerabilities.
Organizations across the Middle East are at high risk, with geopolitical events like drought, floods, and unrest creating new trends in the cyber realm.
In particular, the Middle East's energy, oil, and gas sector is seeing a sharp rise in malware attacks.
On a local level, 65 percent of employees not understanding the security risks of using personal devices to the workplace, according to our Middle East ICT Security Study.
Middle East organisations need to secure their network beyond the data centre to every connected object and device to provide insights before, during, and after a cyber-attack. This is especially true in the region's Smart Cities, in securing critical infrastructure like homes, power stations, and airports.
Data Centre
Across the Middle East, virtual offices, connected education, and medicine on mobile devices all supported by cloud-based applications are straining traditional data centre infrastructure.
As a result, cloud data centre traffic in MEA will nearly double to 72 percent of total data centre traffic by 2018. Illustrating the demand for consumer mobile apps in the region, the MEA will see consumer cloud data centre traffic grow from 26 percent in 2013 to 61 percent in 2018, according to our Global Cloud Index 2013-2018.
MEA will rank second in the world to Asia-Pacific in the growth rates of total data centre workloads, cloud data centre workloads, and traditional data centre workloads from 2013-2018.
Many Middle East organisations operate data centres with a fragmented management system and tools. CIOs cannot view system health or easily automate routine tasks, and tend to operate in silos.
Middle East data centres of the future will need to dynamically deliver business critical applications. Virtualised data centres provide a flexible foundation, with the next step providing centralised visibility of all applications and systems.