CNME August 2017
SEWA chairman Dr Rashid Alleem on the technological transformation of Sharjah's critical infrastructure
Case study: Al Shafar General Contracting
UAE construction giant Al Shafar General Contracting is building the foundations for its digital age. Newly-appointed CIO Herbert Fuchs has been hired to optimise and reinvent the ways that ASGC uses technology to automate time-consuming processes and enhance the health and safety of on-site workers.
Case study: Deyaar
Since establishing a foothold in the UAE's real estate sector as a leading developer and property solutions provider, Deyaar's senior IT manager Faisal Ali has begun spearheading his vision to enhance the everyday lives of residents through the use of smart and innovative technologies.
Interview: Polycom's Marco Landi
Polycom's president for the Asia-Pacific, Europe, Middle East and Africa regions, Marco Landi, shares his thoughts on the potential for video conferencing solutions in the GCC, and why traditional workspaces are being transformed by advancing work cultures and technologies in the APAC-EMEA territory.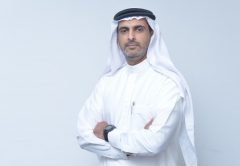 0
695
Since the firm's establishment in 2002, Deyaar has emerged as one of the leading residential and commercial developers in the UAE's competitive real estate market. By combining innovative strategies with the latest emerging technologies, newly appointed senior IT manager Faisal Ali is striving to provide unrivalled customer service.