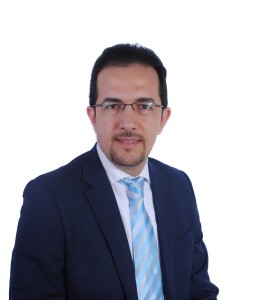 AlienVault has partnered with emt Distribution to deliver its Unified Security Management products to resellers and customers in the Middle East region including countries such as KSA, UAE, Oman, Kuwait, Qatar, Bahrain, Lebanon, Jordan, Egypt, Afghanistan, Iraq, Pakistan, and Yemen.
The products bring together five distinct capabilities in one convenient package including asset discovery, vulnerability assessment, threat detection, behavioral monitoring, and security intelligence reporting, according to the company.
Mohammad Mobasseri, CEO, emt Distribution said, "We are delighted to partner with AlienVault, and their products will complement our existing product portfolio. The new products offer total scalability, from SMB right up to major enterprises. We are confident that the unique products from AlienVault will open up several new avenues for our partners to expand their market base."
Mobasseri added, "AlienVault security solutions will help customers eliminate weaknesses and minimise vulnerabilities in their network security. This proactive approach greatly reduces exposure to financial and reputational risk."
As part of the distribution agreement, the distributor will offer technical and sales training, joint marketing and selling programmes, and first and second-level technical support. emt will collaborate with the company to ensure that customers have local support from experienced security experts.
"We're pleased to add emt Distribution as a top value-added distributor in the Middle East," said Justin Endres, Senior Vice President of Worldwide Sales, AlienVault. "With our Unified Security Management platform, AlienVault Labs Threat Intelligence and the Open Threat Exchange, we deliver a unified, simple and affordable solution for threat detection and compliance management. Now, with the addition of emt Distribution, we have an accelerated path to those resellers who are seeking alternatives to costly and resource-intensive SIEM solutions. We look forward to a long and successful relationship with emt Distribution and the Middle East."