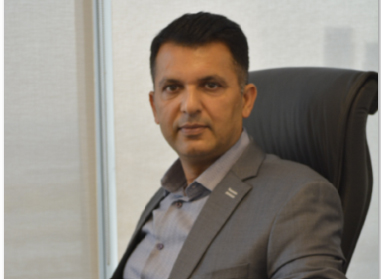 Alpha Data has reported that the initial phase of its four-year contract to deploy HP's Managed Print Services for Al Noor Hospitals Group has enabled the Group's Khalifa Street and Airport Road Hospital Campuses to reduce 30 to 40 percent of their printing costs.
In 2013, Al Noor Hospitals Group, which operates medical-surgical facilities in Abu Dhabi City – including nineteen medical centers and three hospitals with 216 beds and 684 physicians– chose HP to upgrade their aging fleet of copiers which were progressively generating higher failure rates. Alpha Data was contracted to implement the upgrade from the existing single-function copiers to HP's advanced multifunctional printers which can also scan and digitally transmit data.
Phase 1 of the project has already been completed, covering up to 70 per cent of the Khalifa Street and Airport Road Hospital Campuses.
Amar Singh, Head of Enterprise Department, Alpha Data, said, "Although we at Alpha Data knew that it would be very challenging to transition the culture from legacy unmanaged copiers to modern multifunctional printers, we were highly confident of the capabilities of HP's solutions, Al Noor's team commitment, and our own manpower and expertise to successfully execute this major project. As a result, most of Al Noor's network of hospitals in Abu Dhabi now enjoys easy, secure and cost-effective printing for medical and administrative staff. With Phase 2 to commence soon we look forward to delivering HP's high-performance multifunctional solutions to more of Al Noor's facilities."
According to Alpha Data, due to the successful deployment and use of the HP printers, Al Noor Hospitals has signed Phase 2 of the contract which will extend to the Khalifa Street, Airport Road and Al Ain branches. The next phase will cover 90 percent of all of the Group's facilities, with Phase 3 to eventually span 100 percent in the near future.