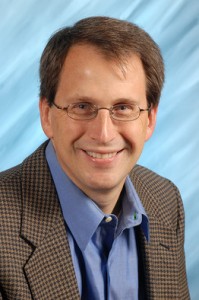 Just under a month after appointing a new CEO, AMD said that Rick Bergman, the company's senior VP and GM of products, was departing the company to pursue other opportunities.
Bergman oversaw the development of microprocessors and computing platform at AMD, and was responsible for the successful launches of Fusion chips this year. Until Bergman's replacement is found, the product division will be led by Rory Read, a former Lenovo executive who was appointed AMD's CEO in August, the company reported.
An AMD spokesman did not provide additional details on why Bergman left, but more information will be provided in the future, said Drew Prairie, spokesman for AMD.
"I would expect you will hear more about this in coming weeks," Prairie said.
Prior to taking over product development, Bergman was responsible for the graphics product group at AMD. He came to AMD after the acquisition of graphics maker ATI Technologies in 2006.
AMD has been performing well in the PC microprocessor space with its Fusion processor, but has yet to make an impact in the fast-growing tablet market. The company also plans to launch server and desktop processors based on the new Bulldozer architecture later this year.
AMD also announced it was forming a commercial business division, and appointed former Comcast executive Paul Struhsaker to run the unit. As corporate vice president and general manager of the division, Struhsaker will be responsible for the development and delivery of AMD's server and high-performance computing products.
Struhsaker was previously senior vice president of engineering overseeing set-top box platforms and video server applications at Comcast Video Networks, and has also worked at Motorola and Texas Instrumen