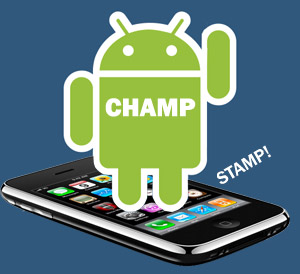 Android has become the second most popular smartphone platform in the five leading European markets, according to figures from comScore, the company said.
Data from the UK, Germany, Italy, France and Spain – collectively referred to as EU5 – shows that Android has now got a 22.3% share of the market, up from 6% in June 2010, the company said.
Apple's share has grown slightly from 19% to 20.3% over the same period, though the iPhone-maker has now dropped to third in the EU5 smartphone stakes, comScore said.
Symbian is still the most popular platform, though a drop of 53.9% to 37.8% over the past 12 months will be of major concern to Nokia, analysts said.
"Smartphone adoption has seen significant growth from the previous year, driven in large part by the increasing popularity of the Google Android platform," said Jeremy Copp, comScore Europe vice president for Mobile.
"Although Symbian continues to lead the EU5 smartphone market, Android is gaining fast and recently passed Apple to become the second most popular platform. Network operators, publishers and advertisers looking to effectively reach the European mobile audience must pay close attention to the continued growth of Android in the region, as it will likely have far-reaching implications for the mobile media landscape," Copp said.
In terms of vendors using the Android platform, HTC and Samsung are battling for top spot in each of the five leading European markets, with Sony Ericsson, LG and Motorola trailing in their wake, comScore said.
Samsung is the most popular vendor of Android handsets in France, Germany, Italy and Spain, while HTC is on top in the UK. HTC is also top in EU5 overall, with 34.6% of the market to Samsung's 31.7%, the company added.