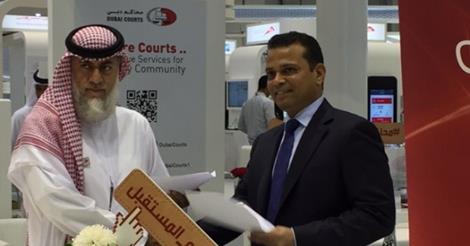 The Dubai Courts and Avaya has announced the signing of a strategic contract that will see the Dubai Courts implement a range of Avaya solutions, including Unified Communications, a revamped Contact Centre, video conferencing, and Avaya Scopia, a web-based collaboration platform.
According to Avaya, the deal with Dubai Courts will transform the latter's public service, and move Dubai closer to its Smart City vision. Prologix will execute this implementation in collaboration with Avaya.
Prologix Distribution has been tagged along for the implementation of this agreement along with Avaya that was announced recently at the GITEX Technology Week 2015.
Hashem Al Hashemi, Acting General Manager, Finance and Administration, Dubai Courts, said, "Dubai Courts relies on advanced technology to make our customer service and experience exceptional. In Avaya, we have found the ideal partner to work with on this digital transformation of Dubai Courts."
"Partnering with Dubai Courts on their Digital Transformation enables us to make a direct contribution to the Dubai Vision 2021. This adds significantly to our public sector expertise, and we look forward to continuing to play a key role in Dubai's transformation to a Smart City," said Mohammed Areff, Vice President, MEA & Turkey, and Avaya.
Sarwan Singh, Managing Director, Prologix, the Avaya Platinum Partner who delivered this project, said, "We are proud to have been selected by Dubai Courts for this project. Our team will ensure an effortless transformation of Dubai Courts to become one of the 'Smartest', most digitally-enabled Government service in the UAE."
Moreover, Prologix underlines that the deal is an exclusive one for them as it will be dealing with one of the most revered departments of the Dubai Government.