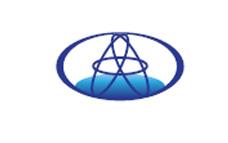 Infor today announced that refrigeration and air conditioning equipment manufacturer Awal Gulf has successfully deployed Infor10 ERP Enterprise.
Awal Gulf deployed the ERP application to help improve operational excellence in its three modern manufacturing plants in Sitra and Hidd, and across its supply chain.
ERP Enterprise now manages the entire financials, order management, warehouse and manufacturing aspects of Awal Gulf's cooling products. The new ERP application provides visibility across Awal Gulf's supply chain and will help in optimising production and faster deliveries as well as higher customer satisfaction, Infor said.
Awal Gulf stated the user-friendliness of the new ERP Enterprise application as a major factor in the decision to migrate. Also being a web-based application, it allows users to gain access to the ERP from anywhere, helping to boost productivity.
"We wanted an application that was highly reliable, easy to use and can boost the productivity of our multiple manufacturing operations, Infor ERP Enterprise will give us control over every aspect of our manufacturing supply chain, from design through to delivery, and after-market service business," said Niteen Hulyalkar, IT Manager, Awal Gulf.
Mike Hibbert, channel manager at Infor MEA, added: "ERP Enterprise is quickly becoming the manufacturers' application of choice in the Middle East. Its advanced features enable customers to be in control of their entire supply chain. This deployment at Awal Gulf is a major teamwork achievement for Infor and its partners in the Middle East."