Cisco has announced that it will invite Middle East countries, organisations and businesses to "Reimagine a Digital Reality" at GITEX Technology Week 2016 (GITEX 2016), which will be held at the Dubai World Trade Centre from October 16-20, 2016.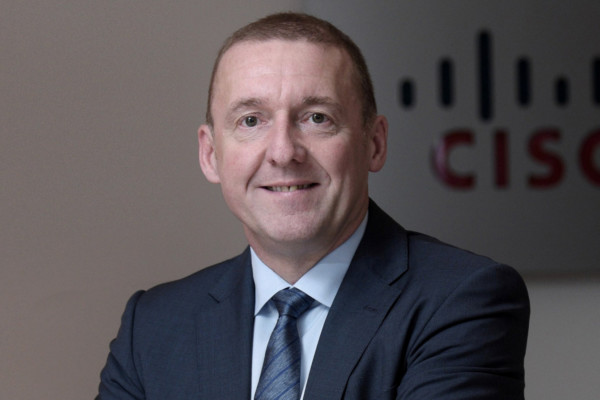 The company aims to use GITEX as a platform to support efforts at accelerating digital transformation and to showcase its key business architectures and solutions that enable it, including security, cloud, data centre and analytics, mobility, application centric infrastructure and collaboration.
The company also mentioned that it will also place the spotlight on 'Threat–centric Security', which includes threat detection, defense and secure remote access, and highlight how it delivers advanced threat protection across the entire attack continuum – before, during, and after an attack.
As part of its GITEX plans, Cisco will demonstrate its digital solutions and technology across multiple verticals including Public safety and security, aviation, education, transport, public sector, banking and finance, and oil and gas, amongst others. In addition to showcasing 'real life' Smart City scenarios, the company will highlight how implementing a digitisation strategy will enable Middle East countries and organisations to reap the full benefits of the Internet of Things (IoT). Cisco will also use the event to demonstrate how an integrated threat defense architecture can help businesses see 100 percent of their extended networks and defend it faster.
"As we move into an era of complete digitisation, Middle East governments and organisations are rethinking their value propositions, business models and how they approach their infrastructure to improve quality of life, citizen services and business outcomes. Most regional governments and organisations have already begun their digital journey to create a better tomorrow for their citizens, customers and employees," said Mike Weston, Vice President, Cisco Middle East.
The company will place the spotlight on its recently launched solutions such as Cisco Tetration Analytics platform, Digital Network Architecture (DNA) and Cisco Digital Ceiling Framework, in addition to its latest technologies for data centres, cloud, security and collaboration to name a few. The company will demonstrate how these technologies are and will play an increasingly important role in improving the quality of life, not just for upcoming generations, but for everyone today.
"As the region's premier ICT exhibition, GITEX offers an ideal platform for Cisco to demonstrate how digitisation has the potential to create sustainable and positive impact for every area of society. Through demos at our stand, we plan to highlight real-life, industry relevant scenarios that demonstrate how our technology solutions can help accelerate our clients' digital transformation journey, help them re-imagine their businesses and identify what's possible when technology and business strategies come together seamlessly," said Weston.
Senior executives from Cisco and its partners will be available at their stand number Z-B40, Zabeel Hall and in The Security and Network Hall, Hall 1 Stand B1-1 at GITEX 2016.