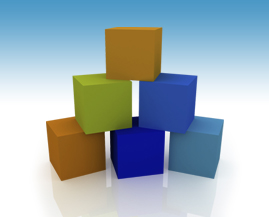 IT departments expect their mainframe systems to expand with the development of mobile and cloud services.
BMC Software's sixth annual Worldwide Mainframe Survey showed that 62% of businesses using the systems, compared to 56% last year, expect to grow their overall capacity.
While capacity growth was expected for many, six in 10 said their top priority was keeping their costs down.
In the survey, 55% said private cloud support was an important concept to understand when it came to the mainframe. And 31% noted that mobile device support – smartphone or tablet – was "an important expectation" when accessing the mainframe.
Rich Ptak, an analyst at Ptak, Noel & Associates, said, "It's the ability to smoothly integrate mainframe reliability, security, capacity and proven business value into a hybrid data centre or company's cloud strategy that will make the mainframe a key differentiator for IT organisations in the future."
More than 1,300 global mainframe users participated in the BMC survey. More than half of companies (52%) surveyed have revenues over $1 billion (£630 million) a year.