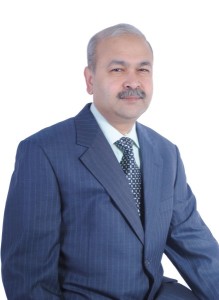 Comguard, a part of Spectrum Group, has signed a strategic partnership with Netsweeper, a Canada-based web filtering and security company. Under this partnership, a new enterprise business unit will be formed which will focus chiefly on enterprise, education, and government sectors. The companies believe this move will complement the already successful telecommunications portfolio that exists in the region.
Ajay Singh Chauhan, Chief Executive Officer at Comguard, said, "With the explosive growth in regional web filtering and security solutions requirements, Netsweeper's offerings represent new opportunities for our channel partners. We look forward to working together with Netsweeper to help our channel partners solve end-user business problems such as managing and securing corporate data."
Netsweeper has been building a channel network across the Middle East to extend the marketing and sales arm to expand its products in the region. Comguard will work closely with the local sales and technical team to ensure that Netsweeper is supported with its software targeted at these sectors to bring customers a new option for their Web Security needs, says the company.
"With the complexity of web security and content filtering increasing due to the changing face of the internet and the growth of enterprise networks, Netsweeper is in a unique position to offer solutions required in today's market. The road map moving forward with our new business team locally and our complimented partnership with Comguard is something we are very excited about," explained Andrew Graydon, the COO at Netsweeper. With aggressive growth plans, this strategic partnership is paramount in achieving overall growth in the company's objectives.