Dell EMC has announced a strategic partnership with neXgen Group, a Smart Cities advisory and managed services organisation aimed to drive the region's advancing innovation agenda.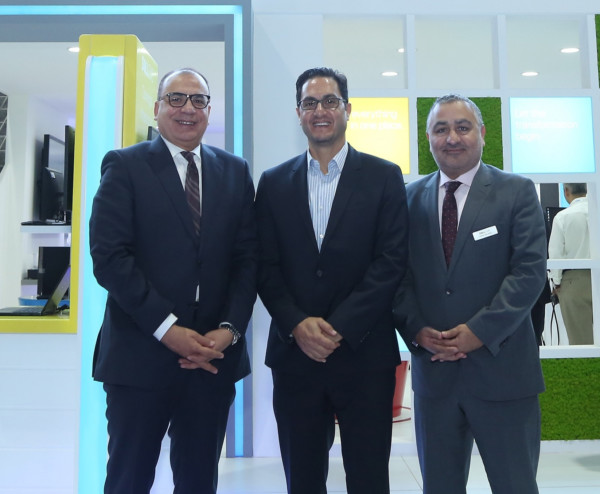 neXgen Group specialises in extending Smart City technology solutions as a service to governments, real estate and enterprise customers across the region and has been actively involved in flagship projects such as Smart Dubai and Smart Riyadh, contributing its regional consulting expertise and in-country Smart City managed services. The company offers an integrated portfolio of technology, intelligence and insights to help some of the region's most prominent government entities, telcos and public sector organisations conceptualise, execute, monitor and deliver smart applications, services and infrastructure.
As part of its Smart City managed services offering, neXgen Group aims to introduce a "first of its kind" Application-as-a-Service offering to empower innovation agenda's across the GCC region and has announced Dell EMC as an infrastructure partner to empower its in-country Managed Smart-City and Smart-District Services for Governments.
Under the partnership, neXgen Group and Dell EMC commit to enabling governments and cities across the region establish the instrumental ICT pillars to accelerate innovation adoption; deliver fast and personalised services for citizens and businesses while enabling agility and sustainability.
Ghazi Atallah, CEO, neXgen Group, said, "At neXgen Group we are committed to helping governments and developers across the region build cities that are powered by innovative smart services. Our strategic partnership with Dell EMC allows us to bring governments and city authorities closer to realising their digital agenda and strengthening their concerted efforts to create not only smart, but sustainable cities with higher quality of life."
To that end, neXgen Group has structured its platform deployments around Dell EMC VxRack hyper-converged rack-scale engineered systems purpose built to enable customers quickly deploy Infrastructure-as-a-Service architecture in addition to Dell EMC Isilon scale out storage to provision the need for a robust and elastic storage architecture. The platform is completed with Dell EMC Data Domain in addition to Dell EMC Avamar to create a performance backed data protection and availability environment.
In addition, neXgen Group has selected Pivotal Cloud Foundry, open source cloud native platform to extend a production-ready application platform that enables the development and delivery of faster composable services designed for independent deployment, scaling and recovery
Habib Mahakian, Vice President, Gulf and Pakistan, Dell EMC, said, "As the digital era brings about unprecedented changes in customer and business expectations, the Middle East is making headway in building future-forward cities powered by innovation. We are excited to be working together with neXgen Group and have the opportunity to create "smart societies" that foster innovation, collaboration and open engagement between governments and citizens, visitors and businesses alike."