Dell h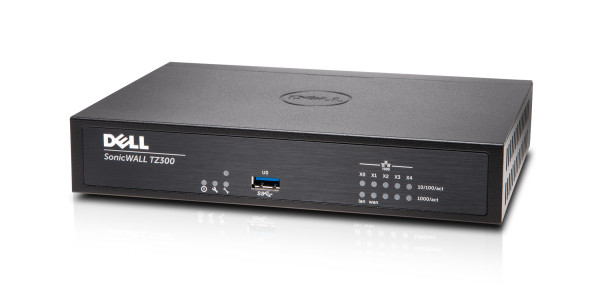 as announced the release of the Dell SonicWALL TZ Wireless Firewall Series, a line of wireless network security solutions that enable both small- and mid-sized businesses and large distributed enterprises to realise the benefits of enterprise-class 802.11ac wireless performance and security, with a simple network set-up and management console, all at a lower total cost of ownership.
According to the vendor, the new wireless network security solutions combine high-performance 802.11ac wireless technology with the new, next-generation wireless TZ series firewalls to deliver enterprise-class wireless performance and security, while dramatically simplifying network setup and management. The new TZ series firewalls secure the wireless network by scanning wireless traffic coming into and going out of the network and decontaminating it from network threats, and leverage deep packet inspection (DPI) to provide excellent performance while also protecting the network from wireless intrusion attacks.
Among the key benefits of the new Dell SonicWALL TZ Wireless Series include having a deep packet inspection to scrub traffic using an array of intrusion prevention, SSL decryption and inspection, application control, and content filtering technologies, all of which provide broad protection from unwanted intrusions, corrupt websites, and hidden malware. The Dell SonicWALL TZ600 features 67 percent faster DPI performance than the Fortinet FG-100D firewall. It also sports an impressively low TCO with a user-friendly GUI to drive down costs by simplifying deployment and ongoing management.
The Dell SonicWALL TZ300 Wireless-AC, TZ400 Wireless-AC and TZ500 Wireless-AC are available immediately, while the SOHO Wireless-N solution will be available this month.