Dubai Municipality has announced the launch of 'Montaji', a new programme to register, manage and monitor consumer goods in the Emirates.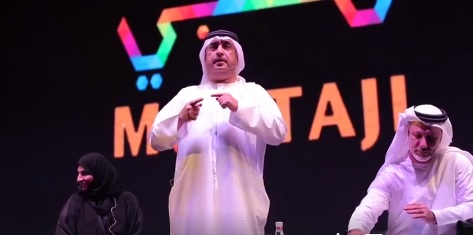 Unveiling the service, Khalid Mohammad Sharif Al Awadhi, assistant director general for Environment, Health and Safety Control Sector, said the new online system accessible through the municipality's portal (www.dm.gov.ae) will ensure product safety while guaranteeing smooth flow of trade.
The system means 'my product' in Arabic. It is set to help ensure compliance with municipality requirements and guidelines, as it is now compulsory for all consumer safety products such as health supplements, cosmetic and personal care products, perfumes, detergents, soaps, packaging materials and biocides such as antibacterial products in Dubai to be registered with the Montaji system, said Dr Naseem Mohammed Rafee, head of Consumer Product Safety Section.
Merchants can register their products easily through the 'Montaji' portal in "less than four minutes," added Dr Rafee, and consumers will be able to access the database to search for municipality-approved products.
"Our employees are going to check all of the information that is registered onto the app, in terms of ingredients and documents, and make sure these products are complying with the approved specifications," she continued.
Al Awadhi said the new system is an important component of the health and environment strategy, launched by Dubai Executive Council in collaboration with Dubai Municipality. "This strategy goes beyond the traditional solutions through ambitious and sustainable projects and programmes that explore the future," he said. "This is very important for us considering the huge volume of products that are coming to Dubai."
Dubai recorded a huge 755,000 tonnes of consumer products for import and re-export in 2016, an increase of 17 per cent compared to the figures in year 2012. The total number of registered consumer products accounted for 65,224 by mid-2017 while the market share of only perfumes and cosmetic products accounted for Dh21 billion in 2016, figures released at the event said.