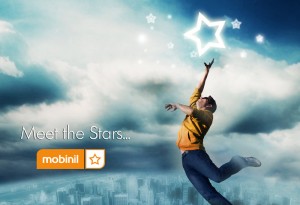 HP today announced that Mobinil, a wireless service provider in Egypt, has selected HP TippingPoint solutions to boost network reliability and security for its 30 million customers.
Mobinil's Coverage extends to  more than 99% of Egypt's population, and its users expect instant access to services and 100% reliability through security provided within the data network, the company said.
HP TippingPoint Intrusion Prevention Systems (IPS) safeguards Mobinil's GSM, 3G mobile and IP networks, shielding its customers from network-borne threats that could lead to service disruption, representatives of Mobinil said.
Mobinil selected HP TippingPoint S5100N IPS and HP TippingPoint Core Controller platforms to deliver real-time proactive inline protection for its distributed data centres and network infrastructure, said representatives. HP TippingPoint IPS detects and blocks trojans, viruses, worms or any potentially damaging network events that could slow down operations, threaten service quality or cause customer downtime, HP reported.
"We need to be confident in our ability to offer assured service quality," said Mohamed Wali, manager, Technology Security Operations, Mobinil. "HP delivers the level of network security required to ensure uninterrupted business continuity for Mobinil and our users."
By constantly cleaning Mobinil's networks of malicious and unwanted traffic, HP TippingPoint IPS has improved network performance of mission-critical applications, Mobinil said.
HP TippingPoint IPS devices form a secure, expandable application platform that allows Mobinil to support future growth, it was reported. In addition, the HP TippingPoint IPS platform has increased network availability and slashed problem resolution times, creating a more productive IT environment, the company added.
Mobinil's network will be supported by HP Technology Services for the next three years, enabling Mobinil to consistently deliver the broadest, most up-to-date security for complete business continuity, HP announced.