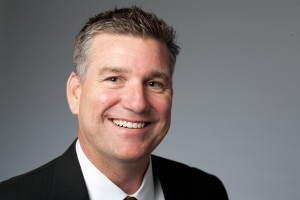 EMC kicked off the Momentum 2012 conference in Vienna this morning by announcing a series of major product releases which focus on the integration of consumerisation and traditional IT.
A number of EMC speakers took part in the morning press briefing, including Ronner Bruner, Director, Vertical Solutions, EMC, IIG,  Jeetu Patel, General Manager, Syncplicity, and Chris McLaughlin, Vice President, Worldwide Channel and Alliences, EMC.
The event is focused solely towards the Information Intelligence Group sector of EMC, an initiative announced last year which is dedicated to solving complex information challenges in business.
Among the releases was the integration of Syncplicity with Documentum. Syncplicity is an innovative public cloud offering acquired by EMC last year which provides secure syncing services and sharing collaboration. The new solution enables organisations to push content to large pre-defined user groups whilst giving IT the ability to maintain control and visibility into where the content is shared. The stressed area being that new user business needs to be supported as well as keeping traditional IT in the driving seat when it comes to managing data and files securely.
The integration with Documentum, which also was given an upgrade today – Documentum xCP 2.0, used for building information centric solutions and includes the industry's first unified solution design tool for increased agility and up to 50% faster time to value – means that organisations can automate the distribution of content from their Documentum repository to users and all of their devices as part of business processes.
Common horizontal and industry use cases include: publishing regulated sales and marketing collateral to remote sales teams for offline access in industries such as pharmaceuticals and life sciences; publishing standard operating procedures (SOPs) and controlled content in manufacturing; publishing deal books in financial services; and handling document transmittals in the oil and gas.
The integration also provides a convenient and secure option for business processes such as submitting content to substantiate a loan, claim or eligibility application, and attach the content directly to a case file stored in the Documentum Platform.
"Being able to sync and share all your folders and files across all your devices isn't currently available on the market," Patel said. "This solution lets you do just that. It's simplicity whilst remaining secure.
"The key question is: how do we let employees access all their data across all of their chosen devices whilst maintaining the control that IT teams need to have? With this solution, companies can share all their folders, from any of their devices. You simply right click a folder and send it to Syncplicity, it's then done, being hosted in a virtual data centre based in the U.S. You can then access those folders on any of your chosen devices at any time. You don't even need to carry your laptop around."
Because of Syncplicity's enterprise-grade security and controls, it enables organisations to publish content to users inside and outside the firewall, and even inside or outside the company, while maintaining compliance and adhering to company policies.
This ties in with what the main themes of the discussion were about; making solutions for customers as simple and as accessible as possible whilst maintaining security standards and serving both the user and the corporation.
As well as this, EMC announced Captiva 7.0, a best-in-class solution for transforming paper documents, faxes and other content into digital information used by enterprise applications.
Described as a significant release, it aims to provide advanced capabilities for intelligent enterprise capture, business productivity and improved organisational agility. Captiva 7.0 introduces new features, including the Captiva Designer, Captiva Desktop and significant improvements to Captiva Advanced Recognition.
The final notable announcement came at the end of the briefing when Chris McLaughlin showcased the new case-as-a-service product solution for government sectors.
The joint project with Capgemini offers a full end-to-end management solution which addresses the "key challenges facing public sector businesses at the moment."
"People are under cost pressure, agility pressure, the pressure of being online all the time and the pressure of modernisation," McLaughlin said. "This solution addresses those concerns by offering a fully scalable virtual platform with applications built on top. It's innovative in the fact that customers begin to pay as they use the service, so the ROI is instant and the added value is instant, and this is our area of quality now."
McLaughlin added that this will be the template for all future business models. EMC hopes to roll out all of its applications this way; a fully managed end-to-end solution.
Joe Lipscombe is reporting live from the EMC Momentum Conference 2012, Vienna. Follow tweets at @computernewsme.