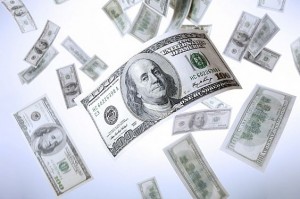 Enterprise IT spending in Europe, the Middle East and Africa (EMEA) will reach €604 billion in 2011, a 1.4% decline from 2010, according to Gartner. Euro-based enterprise IT spending in the region will grow by 2.3% percent in 2012. Western Europe will continue to slow EMEA growth through 2015.
Peter Sondergaard, senior vice president and global head of Research at Gartner, provided the latest outlook for the IT industry today to an audience of more than 1,600 CIOs and IT leaders at Gartner Symposium/ITxpo 2011, which is taking place through 10 November.
"The second recession is about to hit and CIOs must decide which way to turn," said Sondergaard. "The continued global economic uncertainty and the eurozone crisis will impact your IT budget in 2012, and your business will face difficult budgetary questions. Your choices will depend on which geographies you operate in, your industry, and the strength of your organisation when the economic storm arrives."
The outlook for enterprise IT spending growth in EMEA has been hit by the prospect of sharply lower economic growth in the mature economies of Western Europe. Austerity measures brought in to deal with the sovereign debt crisis will curtail government spending on IT in particular and hinder economic growth, which will result in lower demand for IT products and services from businesses.
Western Europe, which accounts for 80% of EMEA enterprise IT spending, will see enterprise IT spending in euros decline by 1.8% in 2011 and grow by only 1.5% in 2012. Government (including education) IT spending will account for the largest share of Western Europe enterprise IT spending in 2011, at 20% of the total. Gartner predicts that this sector will decline by 4.8% in 2011 and 1.7% in 2012, and that it will not recover to the level seen in 2010 until 2015.
Sondergaard added: "CIOs must build a realistic budget right now to lead from the front, irrespective of market growth. By 2014, CIOs will have lost effective control of 25 percent of their organization's IT spending, and by 2017, chief marketing officers may have a bigger IT budget than CIOs do. "It is time for CIOs to take the lead and reimagine their role."
Sondergaard identified three things that CIOs must do: adopt a post-modern approach to business, pursue simplicity and employ "creative destruction."
First, they must adopt a post-modern approach to business, a business centered on the customer and fuelled by the explosion in information, collaboration, and mobility enabled by the cloud. In EMEA, Gartner estimates that €16 billion will be spent on public cloud services in 2011, representing about 3 percent of EMEA enterprise IT spending. This figure is estimated to reach €20 billion in 2012, and public cloud services will grow more than 10 times faster than overall IT enterprise spending in EMEA through 2015.
"In the post-modern business, it's about customers and how you work and involve them in your processes," said Daryl Plummer, managing vice president and Gartner Fellow. "You have to delight customers, as they want to know your business cares about their immediate concerns. Customers will do much of the work because they have a vested interest in making your business outcomes more valuable to them. Involve your customers and build loyalty to extend the life of your business."
One trend that will lead businesses to become post-modern is cloud computing. "In the post-modern business, we'll witness the emergence of cloud brokerages, which will act as specialist intermediaries between customers and cloud service providers," Plummer said. "Cloud brokerages aggregate, integrate, govern and customize cloud services to make those services more specific to the needs of the customers. IT leaders must engage cloud brokers to make it easier to trade in a world of specialists."
Second, as business gets reinvented and becomes highly dynamic, IT leaders must change their systems in order to deliver simplicity to their customers and employees. To create simplicity CIOs need to put customers and their needs at the centre of design and make the user experience simple by building context-aware solutions. The demand for simplicity has been bolstered by the shift to mobile technologies, and context-aware computing is also assuming greater importance. "Context-aware applications take contextual information about individuals in the physical world (such as their location and the time of day) and their usage patterns in the digital world, and use it to deliver contextually enriched experiences. "By 2015, your digital devices will know more about you than you will know about them," said Hung LeHong, research vice president at Gartner. "Businesses must be ready to create simple, yet rich, customer experiences across any device and any environment."
Third, IT leaders must embrace creative destruction to eliminate legacy technologies, selectively remove low-impact systems and take calculated risks to employ new solutions, the effects of which will threaten or eliminate the old. "Most IT organisations have 70% or more of their time, money and mind share locked into reliability and just keeping things going," said Tina Nunno, vice president and distinguished analyst at Gartner. "Yet demands for game-changing IT capabilities are growing every year."
Although IT departments are thought of as excellent service providers for the business, IT leaders need to be less service providers and more leaders. "Whether or not they realise it, their business partners need their leadership in order to achieve the best business outcomes," Nunno said. "At the same time, they want IT to be inexpensive, secure and reliable. We recommend that CIOs apply the concept we call 'Pace-Layered Application Strategy,' a technique that helps IT leaders make decisions about what assets in their portfolio are candidates for creative destruction. IT leaders who embrace this paced concept to IT change become more adaptable and responsive to business change. It helps them see opportunities where some see only threats. It also helps them break down barriers, create customer intimacy and build stronger partnerships."
Gartner maintains that IT leaders must stop being perfectionists and embrace calculated risks to surprise both their own business and their competitors. "This is not the time to retrench. Great IT leaders know how to manage risk," said Sondergaard.