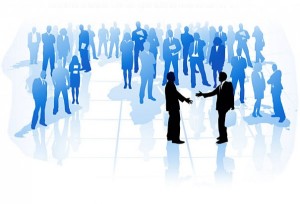 Regional broadline distributor Emitac Distribution and the HP Middle East Enterprise Group recently held their first joint reseller event in Iraq.  Resellers from across Iraq joined the two day event to learn more about the HP Enterprise Group product portfolio and channel programme.
"Iraq is one of HP's focused and growing countries in the Middle East. We have dedicated resources for Iraq and will be investing more in the future as we continue to see a huge potential in this market." said Ramesh Budharup,  Iraq Distribution Manager, Enterprise Group, HP Middle East. "The joint HP Emitac Distribution event was a tremendous success and has brought us closer to resellers and partners and we will work towards getting this relationship to new heights."
"There is an abundance of potential in Iraq; the Government is heavily investing in IT Infrastructure. We have been focusing on the Iraqi market for over 3 years and today, we have developed almost full breadth across the channel in Iraq," said Abdalla Mustafa, Regional Director, Emitac Distribution.
Carlos Tannous, Value Add Business Unit Manager for Emitac Distribution explained why the event was an important mile stone, "The purpose of the joint event with the HP Enterprise Group was to create an open forum for our customers with HP; to develop partnerships and provide the resellers with important technology updates. It was a great opportunity to meet and network with our resellers in their own country and learn more about what their needs."
Key members from both Emitac Distribution and HP Enterprise Group gave the resellers an overview and product update on the entire HP Enterprise product portfolio, including the latest developments and offerings.  The event took place on the 4th -5th September 2012 in Erbil, Iraq.