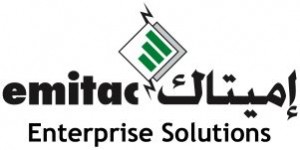 Emitac Enterprise Solutions today announced that it has achieved Symantec specialisations in the areas of Data Protection and Archiving and eDiscovery.
The specialisations recognise Emitac's work in Symantec's NetBackup and Enterprise Vault product sets and ensures they have the skills and experience required to deliver differentiated service to customers. The company also announced their certification as a Platinum Partner.
"Our recent Symantec achievement reinforces our commitment to attain and stay ahead with the highest level of partner accreditations; our dedication to increase focus on critical issues like security, data management and systems availability and meet the needs of our customers better, by delivering high-value consulting services and solutions to protect and manage information," said Miguel Angel Villalonga, CEO at Emitac.
Symantec specialisations, which recognise partners with a proven expertise in a particular area of business, provide partners with the skills and experience required to deliver differentiated service to their customers.
Symantec partners achieve specialisation by meeting certain requirements that deepen their knowledge and proficiency in a solution family, and specialised Symantec partners receive exclusive benefits as a result of their investment.
"Symantec specialisations recognise partners' investment in Symantec and reward their expertise in Symantec technology," said Ramzi Itani, director channel and distribution at Symantec.
"Specialised partners have demonstrated a deep investment in Symantec and an expertise in delivering solutions and services that protect customers' most critical information," he added.