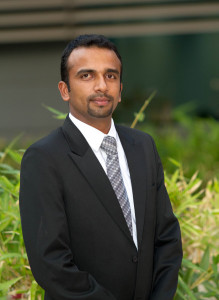 ESET has launched an online store that will cater to both business and home customers in Bahrain, Egypt, Libya, Lebanon, Oman, Qatar, KSA, Kuwait, the UAE, Jordan and Yemen.
 ESET has established the e-store in co-operation with payment gateway firm CyberSource International and Network International, a part of Emirates NBD.
The recent 'Online Shopping Behaviour Study 2013' by MasterCard found that almost 50% of consumers in the UAE, Saudi Arabia and Qatar already shop online while consumers in other GCC countries also strongly follow this trend.
Pradeesh VS, General Manager, ESET Middle East said, "Across the region, the trend towards online shopping is evident and we want our solutions and the associated customer support to be as easily available to our customers as possible. At the same time, we have ensured that we can offer this convenience in the most secure manner by implementing a number of technologies and policies that will best safeguard the privacy of our customers."
Once purchased, new solution licenses are sent to users via email while the security software itself can be downloaded via the web. The typical size of these 'light' downloads is 1500KB meaning users can be up and running within minutes.
Through the online store, home users will be able to purchase licenses to ESET's Smart Security 7 and NOD32 Antivirus 7 for Windows based PCs as well as the recently upgraded ESET Cyber Security and ESET Cyber Security PRO for Apple Mac computers.
The company's offering for mobile device protection, ESET Mobile Security, is also available through the online store.
Solutions for businesses such as endpoint protection, mail security, file security, as well as IT security packages for SMBs and enterprises are also available via the same portal.
In addition to purchasing new licenses, the online store offers existing ESET users the ability to renew their licenses, increase the size of their subscription, activate licenses and recover lost licenses.