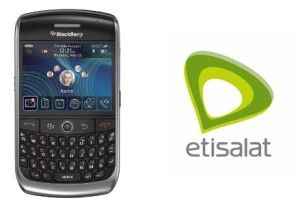 Etisalat and BlackBerry today announced an integrated carrier billing service for BlackBerry smartphone users in the UAE.
It will allow Etisalat and BlackBerry customers to purchase applications on BlackBerry World, and pay directly with their Etisalat mobile account.
The service will be available to Etisalat's prepaid and postpaid BlackBerry customers in the UAE, and is a first for the country.
Khaled El Khouly, Chief Marketing Officer, Etisalat said, "Etisalat is always looking to enrich its customers' experience with more convenience, value and safety. This new payment option for BlackBerry users on BlackBerry world will provide them with an easy and secure access to applications, games and services on the BlackBerry handsets."
To make secure purchases and payments on BlackBerry, customers will need to enter their BlackBerry ID username and password.
Customers can also make in-app purchases, such as additional content or levels upgrades on games, without any interruptions to the app experience.
Robert Bose, Regional Managing Director, Europe, Middle East and Africa, BlackBerry said: "There is a growing demand in the UAE for a convenient and safe payment solution for purchase of mobile content. Etisalat's integrated carrier billing for BlackBerry smartphones will open up a rich avenue for our UAE customers to enjoy our comprehensive portfolio of apps, games and services."
BlackBerry ID provides customers with device-independent user identification to access apps and services on BlackBerry World.