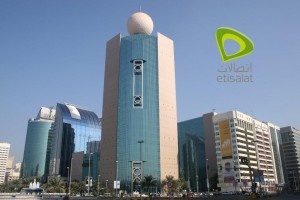 Etisalat Group, the telecommunications corporation with operations in 17 markets across the Middle East, Africa and Asia, today announced the appointment of Khalifa Al Shamsi as chief digital services officer for the newly established Etisalat Digital Services Unit.
The new division which will focus on various industry verticals such as Machine-to-Machine (M2M), cloud services, commerce, digital advertisement, advanced communications, digital entertainment, and video services aims to boost the group position in the digital eco-system and driving innovation and advanced services to the group customers across all areas of operation.
Al Shamsi joined Etisalat as a graduate trainee 19 years ago, over the course of which he has held various senior managerial positions within Etisalat UAE demonstrating "remarkable performance" as senior vice president of marketing – consumer in 2009. This role saw him take full responsibility for UAE marketing activities.
Prior to his most recent appointment, Al Shamsi held the position of senior vice president of technology strategy for Etisalat Group, where he held this position since joining the Group in 2010, leading the Group's foray into the digital space and enabling Etisalat to cooperate with leading communications and internet service providers from around the world, the company said.
The appointment reflects Etisalat's strategy to develop the skills of nationals in the UAE and across the region.