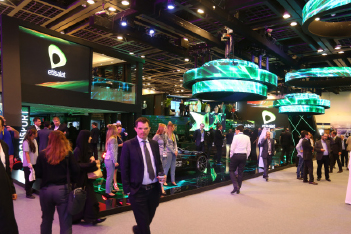 Etisalat, through its newly established Etisalat Digital, have signed a Memorandum of Understanding (MOU) with Accenture at the GITEX Technology Week 2016, to collaborate in the digital solutions arena to enable ICT and digital transformation in the region. The two parties will work together combining Etisalat Digital's technology platforms and solutions with Accenture's business knowledge, solutions and expertise to deliver leading capabilities, assets and technologies. This commercial agreement will allow Etisalat and Accenture to provide large enterprise clients with end-to-end digital solutions and guide them through a transformational journey from design to rapid delivery resulting in tangible business results.
The MoU was signed by Salvador Anglada, Chief Business Officer of Etisalat Group and Omar Boulos, Regional Managing Director of Accenture in the Middle East and North Africa, during GITEX Technology Week 2016, in the presence of senior representatives from both organisations including Francisco Salcedo, SVP, Digital Solutions, Etisalat and Gerardo Canta, Managing Director of Accenture's Communications, Media & Technology practice in the Middle East, Africa, Russia and Turkey.
The commercial agreement is closely aligned with UAE government's vision 2021, which aims to ensure sustainable development while preserving the environment, and achieving a strong balance between economic and social development. The integration of both companies' capabilities will support the UAE public and private entities through the strategy, design and implementation of their IT and digital roadmaps, leveraging the special mix of experience from both global and local markets, and strong credentials in technology-enabled business innovation.
"We are leveraging our collective expertise, forward thinking methodologies, and agile infrastructure to provide end-to-end digital solutions that will enable businesses to shift into a smarter today. We are delighted to start this digital transformation journey together with Accenture. This commercial agreement will focus on large scale projects that are built on Etisalat Digital's platforms and solutions and is reinforced by the professional services, solutions and best practices from both parties," said Anglada.
The scope of the agreement will see Etisalat and Accenture create new Digital Channels and new Digital Products/Services leveraging Digital technologies (Internet of Things, Big Data, connected Health and connected Home, Artificial Intelligence, Robotics, Cloud), as well as the more traditional Technology (IT Transformation, Application Modernization, Enterprise Integration, Intelligent Infrastructure, Security).