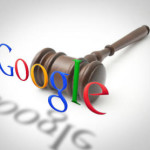 Google has to improve its settlement terms in the antitrust investigation over its search practices or face charges, following opposition from some quarters to the deal, the European Commission's competition chief and Vice President Joaquin Almunia said today.
Google has been undergoing investigations since 2010 following complaints that it favoured its own services in search results leading to a consequent reduction in the visibility of results for competing sites.
The commission came to terms with Google in February, but Almunia said earlier this month in a TV interview he seeks more concessions from Google.
Some twenty formal complainants "have given fresh evidence and solid arguments against several aspects of the latest proposals put forward by Google," Almunia, said in a speech posted on the European Union website.
The information has been communicated to Google earlier this month. "We now need to see if Google can address these issues and allay our concerns," he said.
"If Google's reply goes in the right direction, Article 9 proceedings will continue. Otherwise, the logical next step is to prepare a Statement of Objections," he added.
Article 9 of Regulation 1/2003 provides for companies to make commitments that are binding if accepted, to meet the competition concerns of the commission. Introducing a Statement of Objections into the process can lead to a fine of up to 10 percent of the annual worldwide turnover of Google.
Google did not immediately comment.
Acknowledging that the Google case has attracted a lot of attention from the media, the industry, political circles and the European Parliament, Almunia said the facts and arguments that really matter are those that fall within the formal proceedings. "I am sure you will agree with me when I strongly reject attempts to transform competition enforcement into an ordinary political debate," he added.