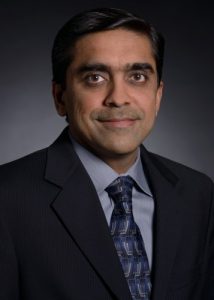 Farsight Security, a provider of DNS Intelligence, and network control company Infoblox have announced a reseller partnership that will integrate Farsight's Newly Observed Domains (NOD) solution with the Infoblox ActiveTrust platform to significantly reduce the risk of cyber-attacks associated with new domains.
Today cybercriminals buy, use, and discard thousands of domain names for targeted phishing campaigns, create websites to sell counterfeit goods, and commit other malicious activities. According to the firm, since it introduced NOD in 2014, the number of first-time domains it detects each day has tripled to over 150,000.  To fight and stay ahead of this escalating problem, users need real-time awareness of the instant these fresh sites go live. Farsight Security observes millions of domains globally on a daily basis and provides zero-hour protection by cross-referencing these observations with Farsight DNSDB, the world's largest historical Passive DNS database with over 13 Billion DNS resolutions.
By integrating Farsight NOD with Infoblox Threat Intelligence Data Exchange (TIDE) part of ActiveTrust, users can be blocked from communicating with new domains within minutes of a domain's first activity, providing protection during the critical hours-to-day long window of maximum vulnerability before a reputation score can be assigned.
"The cheap cost of domains is fueling the cybercrime economy. It only takes 30 seconds for a domain name to be registered and become usable by a cybercriminal. Together, Infoblox and Farsight Security enable organisations to match threat actors' agility in launching quick strike attacks, to better protect their businesses against potentially devastating attacks," said Paul Vixie, Farsight Security CEO and co-founder.
"Through our Technology Alliance Partner Program (TAP), Infoblox is able to integrate with complementary security solutions like Farsight NOD to help better protect organisations from cyber threats," said Kanaiya Vasani, Infoblox vice president of Corporate and Business Development.  "Infoblox ActiveTrust platform provides organisations rich contextual threat information and actionable insight about cyber-attacks against their specific networks. Farsight Security is a natural partner for Infoblox and we look forward to successfully delivering Newly Observed Domains to our customers to increase the speed and accuracy of their attack detection and mitigation."
Farsight NOD and Infoblox TIDE solution benefits include zero-hour protection – near real time protection against newly observed domains, which may be malicious and malware containment enables protection against malware infection and exfiltration of intellectual property by blocking outbound connections to NODs. It also includes brand protection, where users can take immediate action in case of suspected brand phishing, confusion or dilution when NODs are detected. New domains are often used to trick users by creating a lookalike site which takes users to a malicious site.
Through the rapid threat investigation, customers can leverage Infoblox Dossier search tool to gain threat context to NODs when researching suspicious domains, enabling users to prioritise action and block NODs immediately.
Farsight NOD is available to ActiveTrust licensees via the Infoblox Threat Intelligence Data Exchange as an additional subscription service. Current Farsight NOD customers, who are also ActiveTrust users, will be able to access NOD via the Infoblox Threat Intelligence Data Exchange to take advantage of the integration.