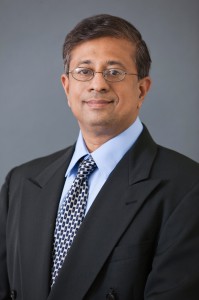 Blue Coat Systems has announced that IBM veteran Venkat Raghavan has joined as senior VP of research and development.
The web security and WAN optimisation company said Raghavan brings a 20 year track record of delivering world-class enterprise security products and market-leading innovation.
Raghavan will lead Blue Coat's product management and research and development organisation, and report directly to CEO Greg Clark.
"Venkat arms Blue Coat to deliver a new class of security and optimisation solutions to enterprises battling security and business operational risks created by shadow IT systems, applications moving to the cloud and the explosive adoption of BYOD," Clark said.
"Blue Coat is aggressively expanding our executive team with results-driven executives like Venkat, who will redefine the way enterprises protect and optimise their systems, data and people," he added.
Raghavan joined IBM through its acquisition of Dascom, where he was responsible for the security and storage product portfolios.
Raghavan led engineering and development for IBM's 'Internet Security Systems' portfolio, where he was responsible for worldwide engineering and development of security software and hardware-optimised security appliances.
"The boundaries of the extended enterprise are at risk with the lack of governance for the use of cloud-based systems, rich Internet applications and employees that bring their own devices to the workplace," Raghavan said.
"This, combined with the growing sophistication of malware and advanced persistent threats, creates the need for a new type of security system that protects the enterprise, as a highly mobile workforce demands anytime and anywhere access to corporate applications and data. I am very excited to join Blue Coat to lead innovation and deliver the next generation of security and optimisation products to our customers," he added.