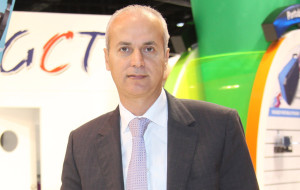 IT peripherals and networking distributor Genius Computer Technology (GCT) has launched its partner programmes in the Middle East.
The programs are designed to reward GCT's existing partners on achieving their quotas and to help to recruit the certain partners for GCT's range of peripherals and networking products.
The programme is designed to expand GCT's existing channel network across the region and give its partners and their teams product knowledge and technical know-how through regular training programme.
"Our product portfolio and business module has continued to evolve," Milad Jabbour, President and CEO, GCT, said. "GCT today is the branch office of industry leading companies such as Thecus and Edimax, therefore the need to offer in-country pre & post sales services has become a necessity. This is to insure that our partners are equipped with cutting edge technology know-how to deliver highest values to consumers and end customers. The partner programs will enable us to extend and organise better support for our partners that have been consistently supporting us over the years."