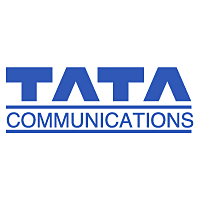 Global telecom services provider Tata Communications, in alliance with nine global service providers, has recently launched the Global Meeting Alliance.
The Global Meeting Alliance network allows any service provider to connect to enterprises and institutions on all major continents, irrespective of service provider, following a similar business model to the airline alliance networks.
This alliance, according to Tata Communications sources, is an open ecosystem of leading telecom providers that have aligned to interconnect their respective business video communities.
Launch members include  Etisalat, Qtel and Mobily in the Middle East, Safaricom in Africa, Telstra in Australia, Neotel in South Africa and Sprint, Glowpoint and TELUS in North America.
The launch represents the largest functioning global collaboration between service providers in business video services, the telco said in a statement.
"Leveraging Tata Communications' industry-leading number of inter-carrier agreements, customers of the Global Meeting Alliance members now have access to an international Telepresence network of third party video endpoints, as well as the largest global public Telepresence room network consisting of 40 public Telepresence suites in 20 countries," said a Tata Communications spokesperson.
"This is a major step forward for the video conferencing industry and its customers," said Andrew W. Davis, senior partner and co-founder of Wainhouse Research.
"By making B2B calls easier and by interconnecting different carriers, the Global Meeting Alliance will drive the usage of video conferencing and Telepresence systems, enabling customers to see faster and higher returns on their investments. With its history of wholesale network services, inter-carrier experience, and public room support, Tata Communications is in a unique position to launch this alliance," he added.