HMD Global has announced the launch of the new Nokia Android smartphone – the Nokia 6.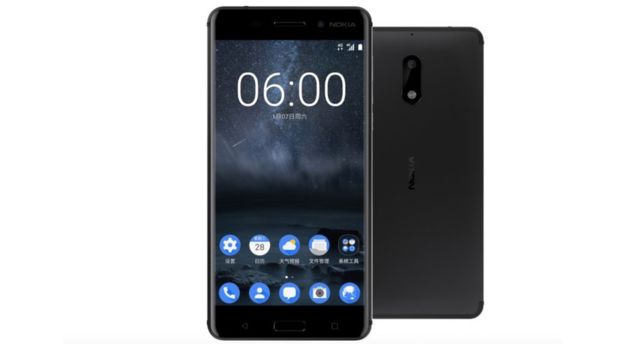 The Nokia 6 it the first Android smartphone released by Finnish company HMD Global, which acquired the rights to release Nokia-branded devices from Microsoft in 2016.
According to the company's official release, the smartphone will be launched exclusively in China and will be marketed in partnership with the local internet retail firm JD.com.
The new device features 4 GB of RAM, 64 GB of on-board storage alongside microSD support, a 16-megapixel main camera, and a 3,000 mAh battery. It is equipped with Qualcomm's Snapdragon 430 processor. The Nokia 6's display has a bright hybrid in-cell 5.5-inch screen with full HD resolution and incredible colour reproduction wrapped in 2.5D Gorilla Glass. The display stack is laminated together with a polarizer layer enabling excellent sunlight readability and slim form. The build is completed with the latest generation Qualcomm Snapdragon 430 processor with X6 LTE modem designed for excellent battery life and superior graphics performance.
It also has dual amplifiers deliver a 6dB louder sound than a regular amp, giving higher voice, deeper bass and unmatched clarity. Dolby Atmos creates powerful, moving audio that seems to flow all around users.
HMD Global highlighted that the decision by HMD to launch its first Android smartphone into China is a reflection of the desire to meet the real world needs of consumers in different markets around the world. With over 552 million smartphone users in China in 2016, a figure that is predicted to grow to more than 593 million users by 2017, it is a strategically important market where premium design and quality is highly valued by consumers.
Arto Nummela, CEO, HMD Global, said, "Just a short while ago we announced the launch of HMD Global. From the outset we have stated that we intend to move with speed to establish a position as a player in the smartphone category and create products that truly meet consumer needs. The Nokia 6 is a result of listening to our consumers who desire a beautifully crafted handset with exceptional durability, entertainment and display features.
"Our ambition is to deliver a premium product, which meets consumer needs at every price point, in every market. We start today, with our premium, high quality Nokia 6; built to deliver a fantastic core user experience for Chinese consumers. We look forward to unveiling further products in the first half of this year."