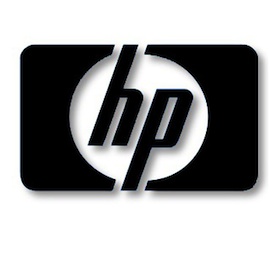 HP today announced yesterday that it has expanded its Converged Storage portfolio with HP Peer Motion, new federated storage software which enables clients to transparently move application workloads between disk systems in virtualised and cloud computing environments.
HP also introduced new HP P10000 3PAR Storage Systems with powerful features for the delivery of enterprise IT within public and private clouds, called IT-as-a-Service. These features include multitenancy for workload consolidation, expanded thin technologies for efficient capacity utilisation and autonomic load rebalancing to drive enterprise agility, the company said.
IDC estimates that by 2012, 85% of new applications will be specifically designed to be accessed in the cloud. Agile delivery of these virtualised and cloud based applications  requires linking multiple storage systems together to act as a single entity. Called storage federation, this capability can eliminate the extra layer of virtualisation appliances and, as a result, decrease cost, administration overhead and service level risk within the data centre architecture.
"Legacy storage systems architected 20 years ago were never designed for the dynamic IT-as-a-Service world, forcing organisations to use expensive and inefficient bolt-on virtualisation approaches," said Walid Gomaa, storage business unit and sales manager, HP Middle East. "The true peer-based storage federation in HP Converged Storage solutions can handle the inherent unpredictability of always-on, multitenant environments while reducing expense, management overhead and risk to service levels."
According to HP, the new HP Peer Motion software, available for HP LeftHand and 3PAR Storage Systems, delivers the industry's first peer-to-peer storage federation capabilities that span from a virtual storage area network (SAN) software appliance to midrange and high-end storage systems.
HP 3PAR and HP LeftHand Peer Motion software enables clients to ensure constant productivity and redistribute workloads non-disruptively in response to an unpredictable environment with federated workload balancin, company added. In addition to which the software helps increase return on investment with federated Thin Provisioning, which transparently moves application data to systems with available capacity, reducing the need for future storage purchases. It is also said to improve productivity by moving data from retiring arrays to new systems nondisruptively with federated asset management, which eliminates downtime or service interruption during storage asset refresh activities.
"Our research is telling us what IT executives all over the globe already suspect, namely that taking the same approach with storage in next generation data centres won't deliver the results needed," said Steve Duplessie, founder and senior analyst at Enterprise Strategy Group, a full-service IT analyst and business strategy firm. "The new HP 3PAR platform scores at or near the top of every open-systems criteria we've considered for tier 1 storage for this new data centre model."
HP said that clients can be confident that the innovation which made 3PAR unique is continuing as part of HP. Less than a year following HP's acquisition of 3PAR, the company is introducing the HP P10000 3PAR Storage System with two new models, the V400 and V800 (HP 3PAR V-Class). The HP 3PAR V-Class is a powerful, mission-critical storage system that simultaneously supports mixed, unpredictable and multitenant workloads on a single high-performance array, HP added.
According to the company, this unique capability is delivered by the HP 3PAR Gen4 ASIC, which simplifies management by consolidating unpredictable workloads, such as financial trading and virtualised application deployments, without the need for manual separation of diverse workloads on to different storage resources or storage systems.HP said that it provides 1.5 times greater port connectivity and disk resources, as well as up to three times greater performance for sequential workloads such as data analytics, versus previous 3PAR systems and enables automatic load balancing all data within the array in one click as new resources are added to the system, raising the performance and service level availability of all volumes on the system.
Clients using competitive storage arrays typically achieve written data utilisation rates as little as 10 to 20%. The HP 3PAR V-Class eliminates the need to purchase unnecessary disk space by fully leveraging available capacity with three times greater bandwidth for fat-to-thin conversion, which allows clients to quickly move their data to more efficient thin volumes, achieving greater capacity utilisation, HP said.
According to HP, the HP 3PAR V-Class is a core technology of the new HP VirtualSystem and HP CloudSystem solutions, which integrate hardware, software and services to speed deployment and enable a simple path to an open, hybrid cloud enterprise.
.