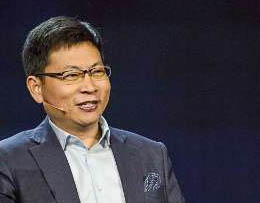 Huawei Consumer Business Group (CBG) has announced plans to open its first experience store in the UAE, which will be equipped to offer customers a complete hands-on product experience.
The store will be strategically located at The Dubai Mall and is slated to strengthen the firm's position in the smartphone market. In line with Huawei's global consumer centric strategy, the new store will offer its loyal customers an immersive experience where they will be able to engage with a range of Huawei products. The sleek and modern store layout will allow customers to test devices, resolve issues, and even shoot cover shots with the latest flagship devices – such as the P10 and P10 Plus, said the company.
Huawei CBG CEO Richard Yu said, "The United Arab Emirates is a key market for Huawei globally and the company sees Dubai as a city that is strategically located to reach consumers in and around the region. With the store's strategic location, we aim to provide our consumers a compelling space to connect with the Huawei brand, our latest technologies and products at a more personal level."
Currently, Huawei has 47 service centres in the region with two dedicated service centres in the UAE – one in Dubai and one in Abu Dhabi – where customers receive VIP assistance and shorter service cycles for their devices. The experience store is set to compliment Huawei's existing service centres offering customers a complete retail experience.
The date for the store opening is yet to be revealed, but expected over the course of the upcoming months.