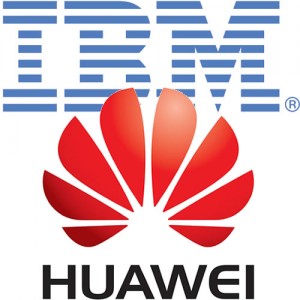 Huawei has announced a strategic alliance with IBM to develop the Smart Workspace@Mobile solution, which it said provides clients with a more secure and intelligent mobile solution ushering for the new era of the 'smart mobile worker'.
Huawei said the solution addresses the growing demand for smart mobile office solutions which integrate effectively with ERP, CRM and supply chain management (SCM), and inventory management delivered within a cloud environment.
This solution aims to provide an "anytime, anywhere" professional and secure office environment on smart devices, which will be integrated with tailored industry applications. Each device is enabled to be cost effective, efficient and secure.
"We believe this collaboration builds on the strengths of two great companies and will address the changing needs of the workforce within enterprises," said Wan Biao, CEO at Huawei Devices.
"Today, enterprise mobile office will not only need automation but also need to drive new service channels and enhance asset and logistics management in order to offer customers additional business-oriented services. The launch of this new Smart Workspace@Mobile solution will redefine a new era for the enterprise mobility market," he added.
IBM Global Business Services in China will provide the overall consulting to support the enterprise foundations for ERP systems. Huawei Device will undertake the solution integrator pilot providing the convergent smart devices based on the operating platform – Mobile Device Management (MDM). This will ensure that companies can have their back-end management systems extend to smart phone and tablet devices tailored to a specifically customized industry process.
"With their strength in smart device technologies and the expanding operator [broadband] coverage in China, Huawei's collaboration with IBM Global Business Services to provide consulting and enterprise platform integration will ensure that work moves securely and efficiently from a PC-base to a mobile office environment," said Ms. Shirley Yu-Tsui, GM of IBM Global Business Services at IBM Greater China Group.