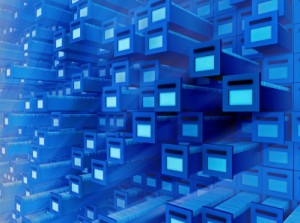 The global information management software market will reach revenues of $37.4 billion in 2015, a compound annual growth rate (CAGR) of 10% from the $25.5 billion it will reach at the end of 2011, predicted Ovum.
In a new forecast, the independent technology analyst found that the strong growth will be driven by enterprises realising information management software's vital role in their corporate performance.
Ovum lead analyst Nishant Singh said, "The information management market has been growing steadily over the past five years, with enterprises continuing to make investments despite the global recession. However, the next five will see the market really starting to take off, with strong growth across the globe."
"There are several reasons why information management has become increasingly important to enterprises. Chief among them are shrinking business cycles, increasing process and quality control issues brought about by globalisation, and the fact that most organisations have by now extracted the benefits of their ERP implementations," he said.
According to Ovum's forecast, although starting from a lower base the Asia-Pacific region will see some of the strongest growth, reaching a CAGR of 11.57% from 2011 to 2015. The North American market will also grow rapidly, with a CAGR of 10.65% for the same period. Meanwhile Europe, the Middle East and Africa will grow by 7.68%.
Singh continued, "Most of the data generated by IT investments has now overgrown the existing systems that were supposed to capture and accurately portray it, driving a strong need for information management tools such as content management and business intelligence systems. These systems enable enterprises to extract content and information hidden in their diverse data sources, manage that data effectively, and apply sophisticated predictive analytics to improve their processes and decision-making."
According to Ovum, the top three global information management vendors by market share are EMC, SAS and IBM. Singh said, "While SAS' revenues are driven to a large extent by its premium pricing, EMC and IBM have drawn on their market presence in storage and infrastructure software to cross-sell their offerings.
"The common trend among all these market leaders, however, is that they have a strong reputation in the market, and are continuously working on enhancing that reputation – either through a very strong research and development programme, or through aggressive acquisitions," he concluded.