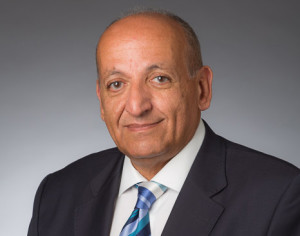 Microsoft has awarded Ingram Micro the Original Equipment Manufacturer Distributor of the Year Award and the Distribution Revenue Growth Award for fiscal year 2014 at the Microsoft Worldwide Partner Conference in Washington, D.C.
The awards are for the North America region and the Middle East and Africa region respectively.
The Distribution Growth Award was presented to Aptec, an Ingram Micro company for highest revenue growth in the Middle East and Africa region. Peter Davidson, Microsoft's senior director of Worldwide Distribution presented the award to Ali Baghdadi, Senior Vice President and President, Middle East, Turkey and Africa, Ingram Micro Technology Solutions.
"It's a great honour to be recognised by Microsoft for the work and dedication of the Aptec team," said Baghdadi. "Aptec's outstanding performance in driving growth in their core business to include cloud as well as their focus on delivering growth and value for our SMBs, shows dedication and collaboration. I'm proud to represent such a great team and receive this award on their behalf."