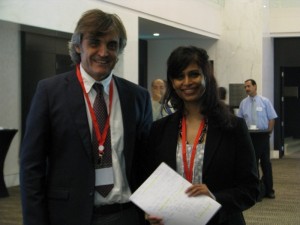 Intertec Systems has announced that it will host a LANDesk technology workshop on March 27 at the Crowne Plaza Hotel on Sheikh Zayed Road in Dubai.
The half-day event is free of charge, provided that delegates pre-register by emailing marketing@intertecsys.com, Intertec said.
The workshop sessions have been tailored to re-tool Intersec's existing LANDesk customers with new functionalities, as well as showcase product offerings to prospects.
Attendees will gain insight on how the LANDesk Management Suite combines powerful tools to give them the control and flexibility required to manage all their IT assets through one interface, Intersec said.
LANDesk secure user management, mobility, data analytics as well as process manager functionalities will also be explained at the workshop.
"The emerging trends in secure user management, data analytics, mobility, and process management have further paved ways for IT officials to manage their respective infrastructures more effectively," said Charlotte Raina, Director of Products, Intersec.
"Today, there is no single software delivery model that fits into service desk implementations,  thereby enabling customisation to play an integral role. This workshop will reflect best practices being followed in the industry and will be a great opportunity for IT decision makers to interact with Intertec's team of LANDesk specialists on each of these subjects."
Intertec has been a gold partner of LANDesk for more than a decade, Raina added, explaining that the two firms share a joint commitment to sharing the latest developments with regional customers.