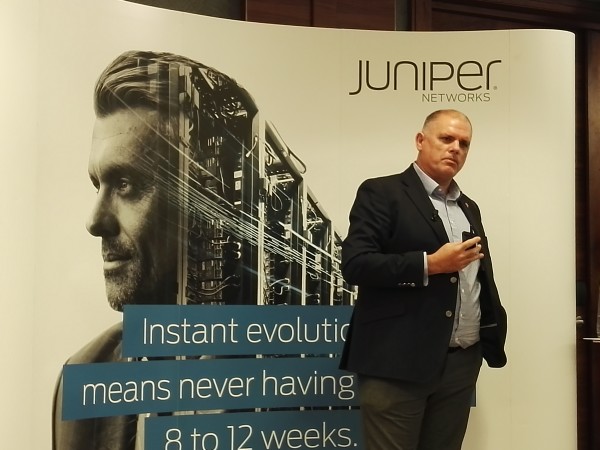 Juniper Networks has completed its Partner Marketing Academy conference in Amsterdam, bringing together some of the company's 'elite' channel partners from across the EMEA region.
The event was designed as a training course and forum for partners to develop their marketing competencies in a number of aspects, including social media and the act of balancing scientific and artistic approaches.
Matt Hurley, Corporate Vice President, Global Partner and Field Marketing, described how there were three main pillars in helping Juniper's channel partners – enablement, ease of doing business, and growth.
The company has undertaken the process of 'realigning' its partner tiering system. This has resulted in the reduction of the number of 'elite' partners being reduced from 700 to 400, and Hurley says the process has provided greater clarity to the firm's partnering strategy.
"We've seen no reduction in revenue as a result of the change," he said. "It's a positive evolution of the programme, and has allowed us to really define who are elite partners are; those with whom we have a deep level of engagement."
Also at Academy was the EMEA Head of Channels and Alliances Martin Hester. Hester joined the role in August, and in the preceding months, Juniper had overseen the reduction of elite partners in EMEA from 167 down to 92.
"Our 2016 channel initiatives won't see a great deal of change, we expect them to be a continuation of what we've done this year," he said. "We need to understand how partners go to market and how to make a range of informed decisions."
Hester went on to discuss the areas Juniper plans to target in the coming months. "Data centre is a key priority for us," he said. "Building data centre stacks allows for more professional services and IP for end user value; this is about deploying and managing business differently for better value."
He emphasised how services models would be the differentiator in driving value for customers.
The conference also featured expert guest speakers from Adobe Marketing Cloud social media firm purechannelapps.