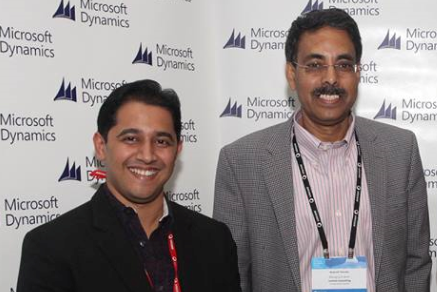 Levtech Consulting has announced it has won the 2015 Microsoft Dynamics Reseller of the year for the Middle East and Africa region.
The award was achieved as a result of Levtech Consulting demonstrating exceptional business success by optimising the use of Microsoft Dynamics business applications to deliver innovative solutions that exceed customer expectations and surpass business goals.
This recognition was presented at the Microsoft Worldwide Partner Conference 2015. The company's annual premier partner event, which took place this year in Orlando, Florida. Microsoft Corp. honoured partners from around the world with the 2015 Microsoft Dynamics Regional Partner of the Year awards. In addition, one partner was selected to receive the Outstanding Reseller of the Year award, and one partner was selected as winner of the Outstanding ISV of the Year award.
Regional winners and finalists were chosen from the following regions: Asia Pacific, Canada, China, Central and Eastern Europe, France, Germany, India, Japan, Latin America, Middle East and Africa, the United States, the United Kingdom, and Western Europe.
Anilesh Kumar, Director – Business Development, Levtech Consulting, said, "We are delighted to once again, win a coveted recognition at Microsoft. The award underlines our consistent commitment to customers and our technology partner, Microsoft, which has resulted in a strong regional track record in deploying Microsoft Dynamics solutions successfully. Over the last 5 years, we have built a deep understanding of unique characteristics and challenges faced by businesses in the region, and have tailored our skills and deployment methodology to ensure that we are able to deliver tangible consulting value and process improvement, based on international best practices but with a pragmatic local flavour. We are enhancing our overall capabilities and resource depth with each passing year, and we are gearing up for further expansion in the region, and internationally."
The award winners were selected for their dedication to delivering solutions that meet diverse customer needs. Several key criteria were considered in selecting Microsoft Dynamics Certified Partners for the special recognition, including outstanding sales performance, thorough technological expertise on Microsoft Dynamics products and services, and feedback from Microsoft team members.
"Each year we recognise and honour Microsoft Dynamics partners from around the world for exemplary performance," said Neil Holloway, Corporate Vice President, and Microsoft Business Solutions Sales & Partners. "Microsoft is honoured to recognise Levtech Consulting for their achievements this past year and for their dedication and support of Microsoft Dynamics applications."