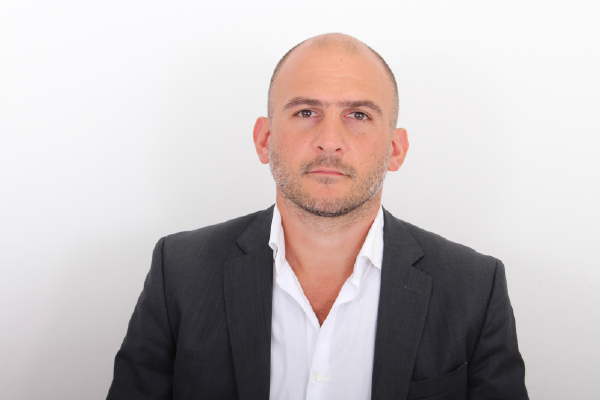 Logicom has announced the appointment of Mounir Sarkis and Peter Irinarchos as Regional Director and General Manager for UAE and Gulf, respectively.
Sarkis will be responsible for the extended region of the GCC, including the Kingdom of Saudi Arabia. According to the company, he has proven his leadership qualities within Logicom first as Sales Manager in the UAE and the Gulf and then as General Manager of Logicom Saudi Arabia. With this new role, Sarkis will be leading Logicom's strategies for Sales Revenue and Partner reach in the extended region.
Meanwhile, Irinarchos will be taking on the leadership role of General Manager for Logicom in the UAE and the Gulf, succeeding Sajith Raj. In his previous role with the Group Strategy and Planning team, Peter was engaged with different parts of the Logicom business, and has helped the Group in many new vendor engagements and business development activities, as well as the extension of the Logicom facility in Jebel Ali.
Michael Papaeracleous, Executive Director of Distribution, Logicom, said, "In view of the exciting growth we see in our overall business in the Gulf and Saudi Arabia, we feel it is important to continue to strengthen our foundations and position ourselves even further ahead on the journey to establish Logicom as the leading regional distributor in the countries we operate. We are on track for another record year, and given the dramatic changes our competitive landscape is witnessing every day it is imperative that we act on the opportunities ahead of us. As such, I look forward to witnessing the leadership qualities and fresh outlook Mounir and Peter will bring to their new roles, and to strengthening our partnerships with all stakeholders in our extended team of colleagues, partners and vendors."