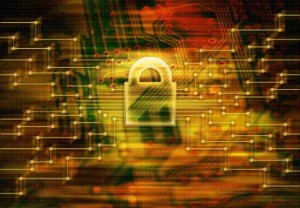 Countering cyber crime and the growing demand for enhanced cyber security measures is expected to be one of the areas of interest at the upcoming regional safety, security and policing trade show and conference – Intersec 2012, taking place in Dubai in January.
The event, organised by Epoc Messe Frankfurt is a networking, trade and discussion forum for the regional security community and reflects the concerns and issues being felt around the Middle East.
With recent reports indicating that the Middle East market for IT security software is expected to grow at a CAGR of over 34% from 2010 to 2013, interest in the regional market among international manufacturers and suppliers continues to be high and is expected to be reflected at the upcoming Intersec.
"With cyber crime reaching such alarming levels it is imperative that the online community realises the potential dangers posed by security lapses," said Ahmed Pauwels, CEO of Epoc Messe Frankfurt. "With more and more of us increasingly using the Internet to conduct all sorts of banking and business transactions – UAE residents spend approximately 31 hours a week online – the potential of large scale fraud is on the increase. At Intersec, we aim to spread awareness of the threats posed by cyber criminals to the wider online community in the region and present the latest security measures to counter these," he added.
In the UK Pavilion at Intersec, Christie EMEA will be bringing their expertise in surveillance and security systems, data centre and network operation centre solutions to Intersec, the company said. "Security of information is vital for any business operating today, our innovative control and display solutions offer companies and organisations in the region a reliable means to achieve that assurance," said David Griffiths, market development manager, Control Rooms, Christie EMEA.
Exhibiting its range of transmission solutions for analogue, IP and high definition CCTV systems is KBC Networks. "We provide secure and ruggedised transmission solutions with broad operating temperature ranges and hardened casings," said Owen Price of KBC Networks. "With a product range that covers fibre optic, wireless, Ethernet and digital video transmission, we're able to offer our customers the best technologies to fit their system requirements." At Intersec KBC will be promoting its fibre optic range, its latest range of wireless products and its industrial Ethernet range of media converters and switches, it said.
The upcoming Intersec 2012 in January is going to have a dedicated Information Security pavilion for the first time in the history of the event, it was reported.