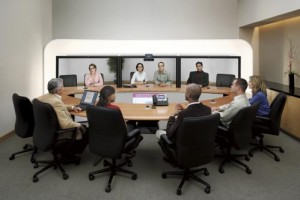 Orange Business Services is enhancing its video services portfolio with a new cloud-based solution for its enterprise customers.
Telepresence Pass is a fully managed service that allows companies to benefit from a Telepresence infrastructure in the cloud. It is sold as a monthly subscription fee.
Orange said Telepresence Pass is a simple way for enterprises to harness the benefits of immersive videoconferencing across their companies and with their business ecosystems. It added that because Telepresence Pass is available as a service, customers do not need significant investments in equipment or in the management of their solution.
"Our ambition is to make video available to enterprises wherever they are, with no limitations," said Vivek Badrinath, CEO at Orange.
"The key is to offer customers many video collaboration options so that they can choose the solution that best suits their business needs," he added.
Telepresence Pass joins a portfolio of video services offered by Orange Business Services and is backed by a supportive network environment and extensive conferencing experience.
"Of all applications, video is probably the most unforgiving. The Group continues to invest approximately €750 million per year for international network backbone and related IT infrastructure to ensure the coverage, bandwidth and quality required for an excellent video experience." said Nicolas Roy, head of the network solutions business unit at Orange.