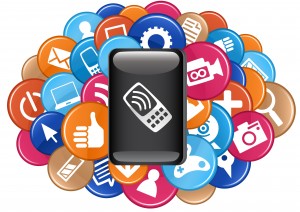 While a decreasing trend is being observed in the number of mobile apps downloads globally, Asia seems to be bucking the trend.
Speaking at Apps Word Asia Forum recently, mobile marketing experts said apps purchasing power is growing phenomenally in Asia.
Research firm Ovum has indicated that in the Asia Pacific region, the expected mobile apps market revenue will reach US$958 million by 2015.
Thomas Clayton, CEO of Bubble Motion, said that at the moment, the in-app purchase rate is very low in Asia. For example, it is only 30-35% in China. This is because the overall digital ad spending is very low in Asia.
"However, compared to the West, this low rate of purchase is offset by large volumes," said Ashwin Venkatraman, director and head of global sales, SmartPay, InMobi. "Asia has the volume advantage," he said.
The consensus was that paid downloads will not succeed in this region. According to Steven Frank, business development director, Asia, Wild Tangent, "Going forward, the freemium model would be quite popular among Asian game purchasers. Experts on the panel agreed that freemium model might work for Asia. Utility-based apps would find favour with people in this region and advertising in app-purchase is going to stay."

"All this is fine," said Tom Cheong, VP and GM Asia Pacific, Motricity, but the key is access. "You may have the best piece of content but if you don't have access, it won't work even for free apps downloads," he said.
Motricity is in the 'business-to-operator' space and provides an integrated, scalable managed service platform, known as the mCore platform to mobile operators, the company said. It has offices in India, Malaysia, Indonesia and Singapore in the region.
With so many platforms, the challenge for app developers is to get noticed, to get distributed properly, he said. "Even making it to the top list is not enough," he said. On the other hand, operators face competition from the app stores such as the ones run by Apple and Google. "The way forward is personalised app stores."