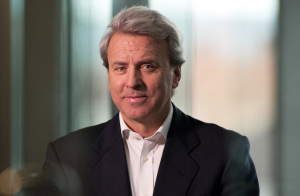 Polycom today announced that Marco Landi has joined the company as President of the company for the EMEA region.
Landi joins Polycom from Zebra Technologies (formerly Motorola Solutions), where he was Vice President and General Manager for EMEA.
He has a long career history with Motorola Enterprise, where he served in several sales leadership roles, which included Motorola's acquisitions of Symbol and PSION during his tenure.
"Marco's leadership and strong background in sales and business management will continue to drive Polycom's success and leadership in this critical region," said Peter Leav, President and Chief Executive Officer, Polycom. "Every market in this region has unique opportunities as more organisations discover the benefits of Polycom's video, voice and content collaboration solutions. Marco will focus on providing our customers with the industry's best experience, while also strengthening our go-to-market with our strategic partners and our channel partners."
At Motorola Enterprise, Landi led the company's enterprise business across all markets in EMEA, holding leadership positions in PSION and Symbol (prior to acquisition).
He was also part of the leadership team responsible for the acquisition and sales integration of PSION into Motorola in 2012.
More recently, at Zebra Technologies, he led the 1,000 strong team responsible for $1.3 billion revenue across EMEA.
"I am delighted to join Polycom and lead the EMEA team," said Landi. "Polycom's solutions help businesses of all sizes, in virtually every industry, improve productivity through collaboration experiences. The opportunity is significant, and I look forward to working closely with our partners to deliver the industry's best solutions to our customers and driving their success."