Exhibiting for it's eighth year at GITEX Technology Week, Riverbed is back to demonstrate its latest solutions in its vision to define the 'future of networking.'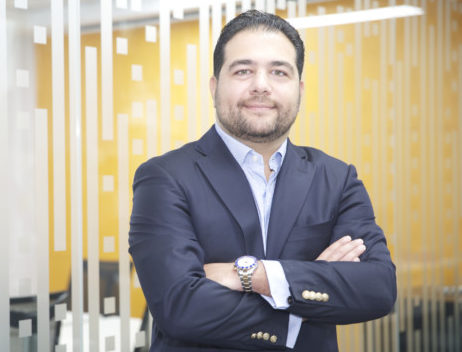 Having exhibited through partners at the 2015 event, the company has a strong presence at GITEX 2016 – with its own stand in Hall 6, as well as featuring at the Microsoft stand in Hall 7 as a platinum level sponsor.
"What we're trying to drive at this year's event is the message around how Riverbed is the enabler and the platform for customers and governments to embark on their digital transformation journey. We understand that with digital transformation it's all about the application – it's very application centric," said Taj ElKhayat, Regional Vice President, Middle East and Africa at Riverbed Technology.
However, if customers are to rely more on applications, ElKhayat believes it is essential that they get the best user-experience possible. "Their data needs to be secure, and there needs to be no disruption in accessing this data," said ElKhayat. "Organisations who are embarking on this hybrid networking mentality need to ensure that they maintain visibility and control over what is happening, whilst also making sure that the application is performing well."
In promoting the 'future of networking' concept, Riverbed are emphasising a selection of key solutions at this year's event.
"We're going to be talking about our ability to drive remote office consolidations, which includes our stateless branches. This gets rid of the need to have any infrastructure within a branch – instead, you can just simply use a Riverbed box that basically connects that branch to the data centre, rather than having a lot of software and complexity in the branch," said ElKhayat.
"We're also showcasing our software defined connectivity solution: SteelConnect. This is the markets first software-defined WAN, which is an orchestration layer that allows organisations to have a simpler, more cost effective way of managing their hybrid networking and software defined networking from a branch point of view."
Commenting on the event itself, ElKhayat regards GITEX as an opportunity for the company to flaunt their "latest and greatest" products. "It gives us a chance to recruit new partners, meet potential clients, and participate in the 'Dubai vibe' that GITEX creates. We would never want to miss out on it."