Samsung has appointed Gulf Islands Group as the official distributor of its office automation services in the United Arab Emirates.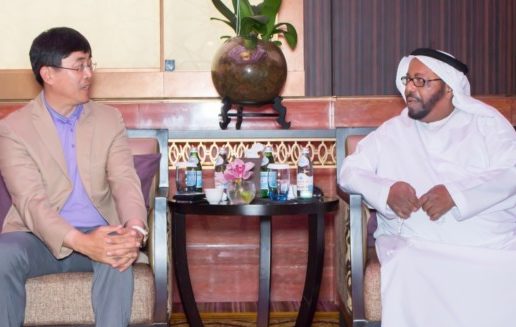 Ismail Yoon, President, Samsung Gulf Electronics, said, "Not only will it consolidate our prominent market position in the industry, the agreement will significantly boost the reach of Samsung's latest printing solutions that stand to benefit from the additional support in areas such as sales, project implementation, project management and service network that is offered by Gulf Islands Group."
Mubarak Al Calili, CEO, Gulf Islands Group, said, "With a track record of representing the biggest global brands, our association with Samsung will make help create one of the largest installation and service bases for printing technology in the UAE. We are well positioned to provide Samsung with excellent support in the form of a dedicated team of factory trained engineers and a well-stocked spare parts division through our wide network of service centers. "
Among the products in the sales and service agreement that spans Samsung's enterprise printing portfolio is the latest MultiXpress X7600 series. Packed with features such as Active NFC for user-authenticated secure printing, it also employs a Smart Printer Diagnostic System (SPDS) that connects to the Smart Service App and lets users themselves diagnose and repair any issues themselves. It includes the Smart UX Centre with applications such as Microsoft Office Word, PowerPoint and Excel, and Hancom Office, with a Workspace Cloud feature for remote access to documents.